Justice for AJ Freund on the eve of what should have been his 10th birthday
On the eve of what should have been AJ Freund's 10th birthday, the Child Protection Specialist from the IL Department of Children & Family Services (DCFS) charged with keeping the boy safe was convicted on charges related to the young boy's April 2019 death.
Former DCFS investigator Carlos Acosta was found guilty of endangering the life and health of a child but was found not guilty of a second charge, reckless conduct. Acosta's supervisor, Andrew Polovin, was found not guilty of both charges. Lake County Judge George Strickland handed down the verdicts on Friday afternoon, following a wrenching trial that outlined ongoing abuse of AJ Freund throughout his short life and Acosta's failure to follow DCFS procedures that assist in keeping at-risk children safe.
AJ died when he was five years old after being brutally beaten by his mother JoAnn Cunningham. She is serving a 35-year sentence for his murder. AJ's father is also serving a long prison term for his role in the boy's murder.
During the trial, prosecutors argued that AJ's death could have been avoided if DCFS officials had taken appropriate protective measures when months before his death he was seen at a hospital with several bruises and other injuries indicative of abuse.
Veto session set to begin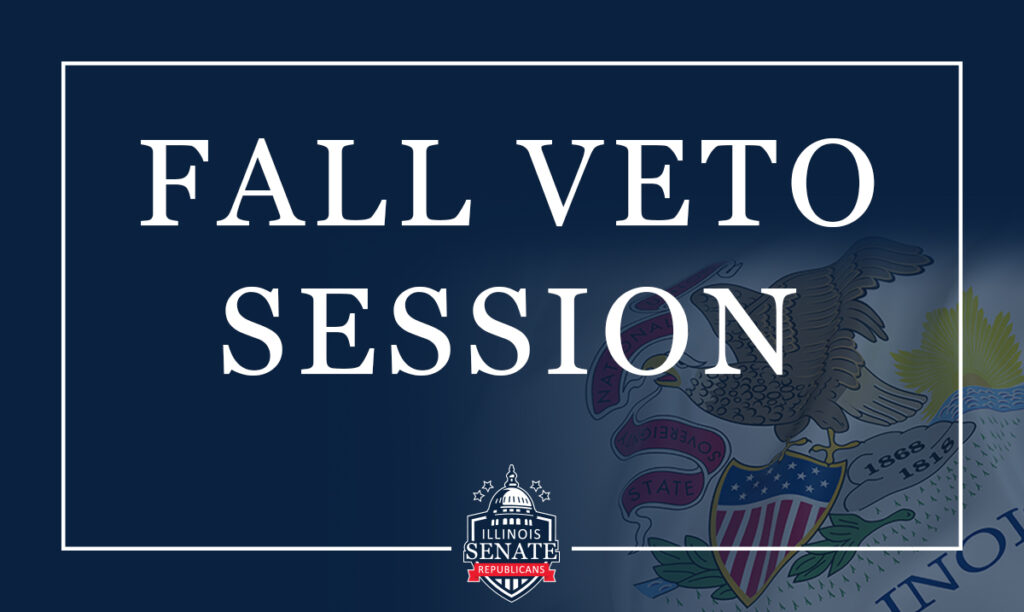 The start date for the Illinois General Assembly's annual Fall Veto Session is quickly approaching. This year's veto session, which occurs every year to provide legislators an opportunity to take up legislation vetoed by the Governor, is scheduled from October 24 to October 26 and November 7 to November 9.
Unlike last year, when the Governor vetoed only one bill, this year the Governor issued total vetoes of three bills and amendatory vetoes of three more bills. Most notably, the Governor issued a controversial total veto of Senate Bill 76, which would loosen the state's decades-old ban on the construction of nuclear capabilities and allow for new advanced nuclear reactors to be built. Senate Bill 76 received large bipartisan support in the Legislature.
In addition to dealing with gubernatorial vetoes, the General Assembly's Veto Session has traditionally been utilized to address other legislative items that weren't completed or didn't come up during the spring legislative session. The Illinois Senate Republican Caucus has called for this time to be used to repeal the sunset on the Invest in Kids program, which provides scholarship opportunities for low-income families to be able to attend a school of their choice. The program is set to expire at the end of the year if no legislative action is taken. I stand with my Senate Republican colleagues in wanting this program to continue.
Additionally, some City of Chicago officials have asked that state lawmakers look at potentially shifting existing budget allocations toward additional migrant-related appropriations for Chicago. It remains to be seen if legislation of this nature is brought forward during veto session.
I will be posting Veto Session updates to my Facebook page and in E-Newsletters over the next month.
Still time to submit Veterans Memorial entries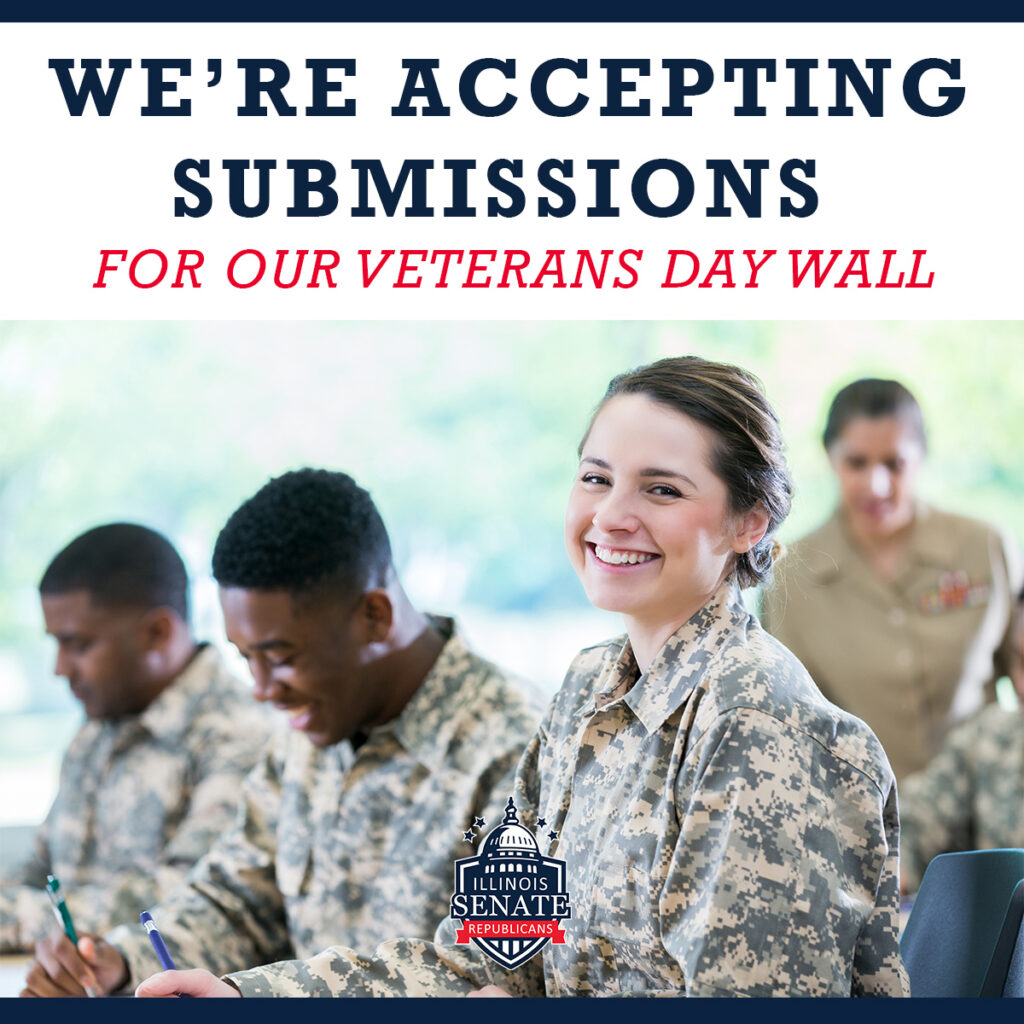 Members of the Illinois Senate Republican Caucus are once again working to honor the sacrifices of veterans with a memorial at the Illinois State Capitol, and I am encouraging friends and families across the 32nd District to submit a photo and short story (less than 250 words) of their veteran by Nov. 6 so it can be included in this year's memorial display.
The caucus' memorial will be on display in the Capitol rotunda from November 7th to November 20th. It will feature a large electronic display of veterans and their stories, along with a wall where visitors can write notes of thanks to those who served.
Entries can be submitted to VeteransDay@sgop.ilga.gov.
Outreach events continue in  33rd District
My Fall Coat Drive is "wrapping up," and we have received several coat donations in all of the bins that are located around the 33rd District. While the bins will be collected on October 16 or 17, we will continue to collect coats at my West Dundee district office (641 South 8th Street) through the end of this week , and then the coats will be distributed to several agencies in Kane and McHenry County. Thank you to all who have already donated a new or gently used coat to this important event. Click here for more information about the coat drive and to learn how you can still participate.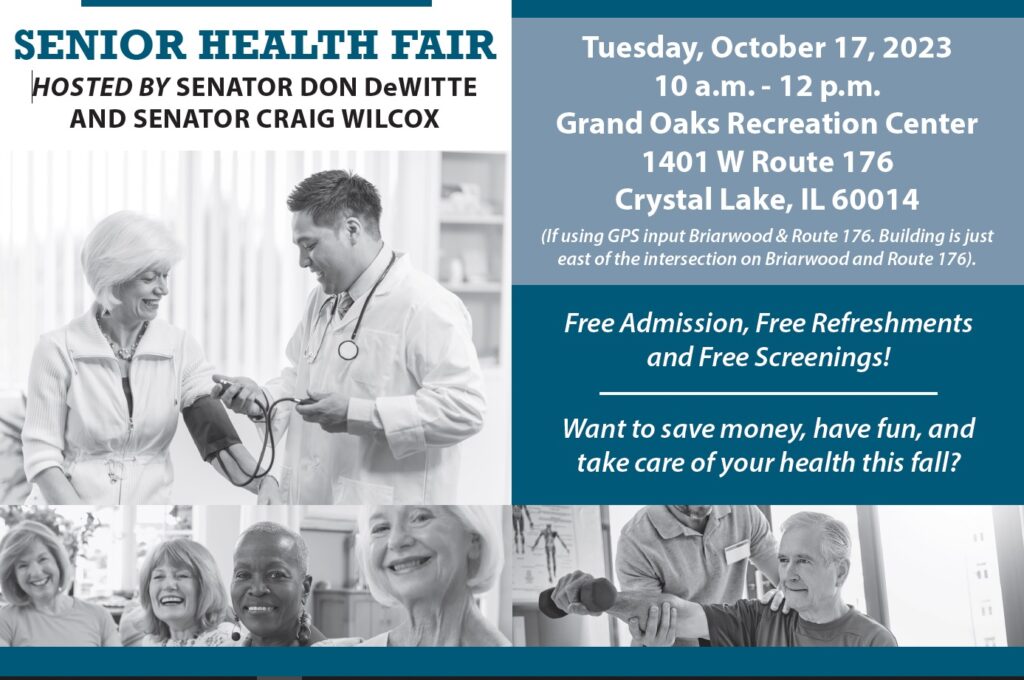 I also want to thank everyone who braved the awful weather on Saturday and participated in my free document shredding event and food collection drive in Elgin. Just like the coat drive, the people of the 33rd District stepped up and donated a lot of non-perishable food items that will be donated to area pantries.


Looking ahead, I have two more events this week. On Tuesday, October 17, I am co-hosting a Senior Fair in Crystal Lake with Senator Craig Wilcox, and we hope to see a large turnout for this annual event. Over 30 vendors who cater to the needs of seniors will be under one roof to provide useful information for seniors, their caregivers, and family members. You can click here to see those event details and a list of vendors.
Flu shots and free health screenings will be available, and those who attend can learn about alternative ways to lead a happier and healthier lifestyle. A variety of local vendors will also be on hand to discuss programs and services that benefit seniors. Admission is free and refreshments will be served.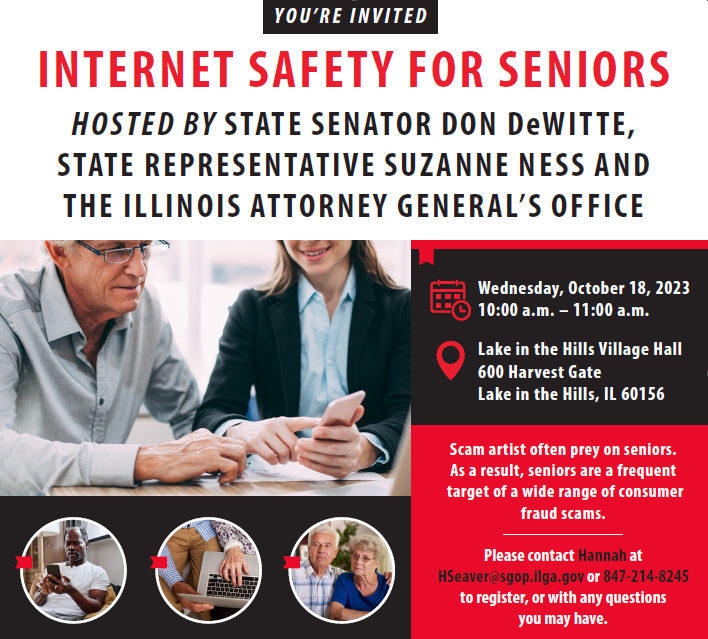 Additional upcoming events include:
October 18, Senior Fraud Prevention Event: 10:00 AM-11:00 AM, Lake in the Hills Village Hall, 600 Harvest Gate, Lake in the Hills. Click here for more details.
October 28, Prescription Drug Drop-Off Event: 10:00 AM – 2:00, Elburn Police Station, 301 E North St, Elburn
November 3, Super Senior Seminar: 10:00 AM – 2:00 PM, Persinger Recreation Center, 3507 Kaneville Road, Geneva (The IL Secretary of State's office will be on-site for a mobile DMV event and a Rules of the Road presentation tailored for seniors. Services provided include renewal of driver's licenses, renewal of State IDs, license plate renewal stickers, and issuance of REAL ID driver's licenses. For a REAL ID, visit realid.ilsos.gov to find out what documents are required).
Personal income in Illinois declines for first time since 2009
According to revised data from the Bureau of Economic Analysis, Illinois was one of seven states to see personal income declines during the last year. This marks the first time since 2009 that Illinois saw its personal income fall. The revised data also showed that the U.S. growth rate was 1.9 percent, rather than the initially reported 2.1 percent.
Illinois families continue to struggle with inflation and an increased cost of living. This data should underscore the dire need for the General Assembly to take action.
Return of deer hunting season
Deer hunting season has officially returned to the Land of Lincoln. Deer archery hunting season began October 1 and will run through January 2024. For Illinois residents, the application for a single deer archery either-sex permit is already closed. A combination deer archery permit or a single deer archery antlerless-only permit are still available for purchase over the counter at a licensed vendor until January 14, 2024.
The first firearm deer season is scheduled from November 17 to November 19; the second firearm deer season is set from November 30 to December 3; and the muzzleloader-only deer season is set from December 8 to December 10.
All 2023 deer lottery application periods are now closed. However, remaining county-specific permits after the Lottery 3 drawings will be available for sale over the counter only at license vendors on a first-come, first-served basis beginning October 17.
Important information to remember during the ongoing deer hunting season to remain safe and to avoid potential legal issues includes:
You must have a valid Illinois Hunting, Sportsmen, Youth or Apprentice License in addition to your deer permit.
The hunting hours are one-half hour before sunrise to one-half hour after sunset.
When in the field, be sure to wear your pink or orange outer garments.
Drive with caution in areas where deer crossing signs are posted, as hunting season can cause deer to be more active.
For more information on safe hunting in Illinois, visit: https://dnr.illinois.gov/hunting.html.
October is Domestic Violence Awareness Month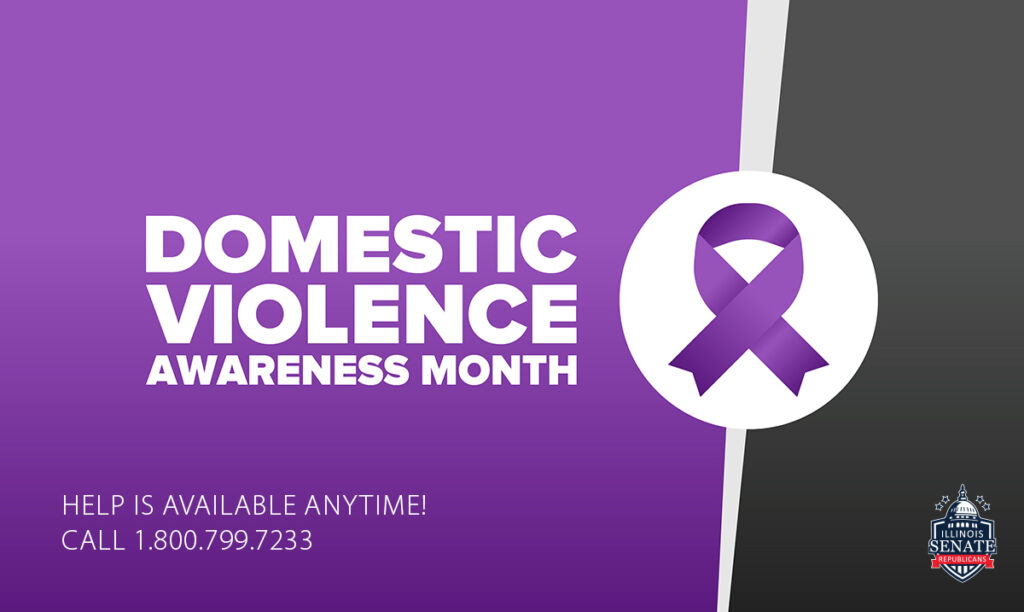 The month of October has been designated as Domestic Violence Awareness Month since 1989. According to the National Domestic Violence Hotline, one in three women and one in four men have experienced some form of physical or emotional violence by an intimate partner within their lifetime.
Domestic Violence Awareness Month evolved from the National Coalition Against Domestic Violence's "Day of Unity," which was first observed in October 1981. The goal of that event was to connect advocates across the nation who were working to end violence against women and their children.
Now, Domestic Violence Awareness Month has expanded to build acknowledgment and support for all domestic violence survivors and to amplify the voice of its victims. You can learn more about Domestic Violence Awareness Month, including ways that you can get involved, by visiting the National Domestic Violence Hotline's website.