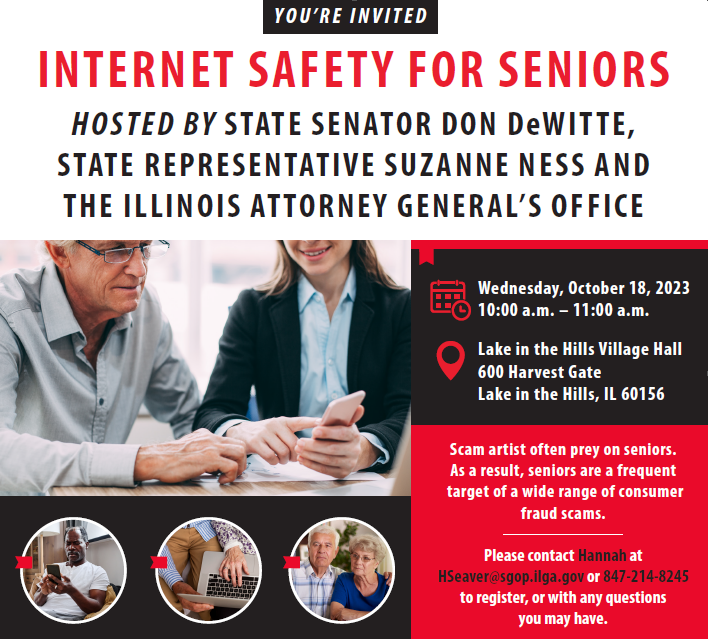 Seniors wanting to learn more about how to avoid Internet scams are invited to attend a free Senior Fraud Event that will be hosted on Wednesday, October 18 by State Senator Don DeWitte (R-St. Charles) and State Representative Suzanne Ness (D-Crystal Lake).
"Fraudsters like to prey on the elderly, so I am glad to co-host an event that lets seniors know how they can avoid online consumer fraud scams," said DeWitte. "The information is also useful for non-seniors, so I hope to see a large turnout at this free, informational seminar."
Senior Fraud Prevention
Wednesday, October 18
10:00 AM – 11:00 AM
Lake in the Hills Village Hall
600 Harvest Gate
Lake in the Hills
The legislators will partner with the Illinois Attorney General's Office for the event, and a representative from the AG's office will highlight common scams and provide tips on keeping personal information protected on the Internet.
For more information about this upcoming event, please call Senator DeWitte's office at (847) 214-8245 or Representative Ness' office at (224) 484-8620.