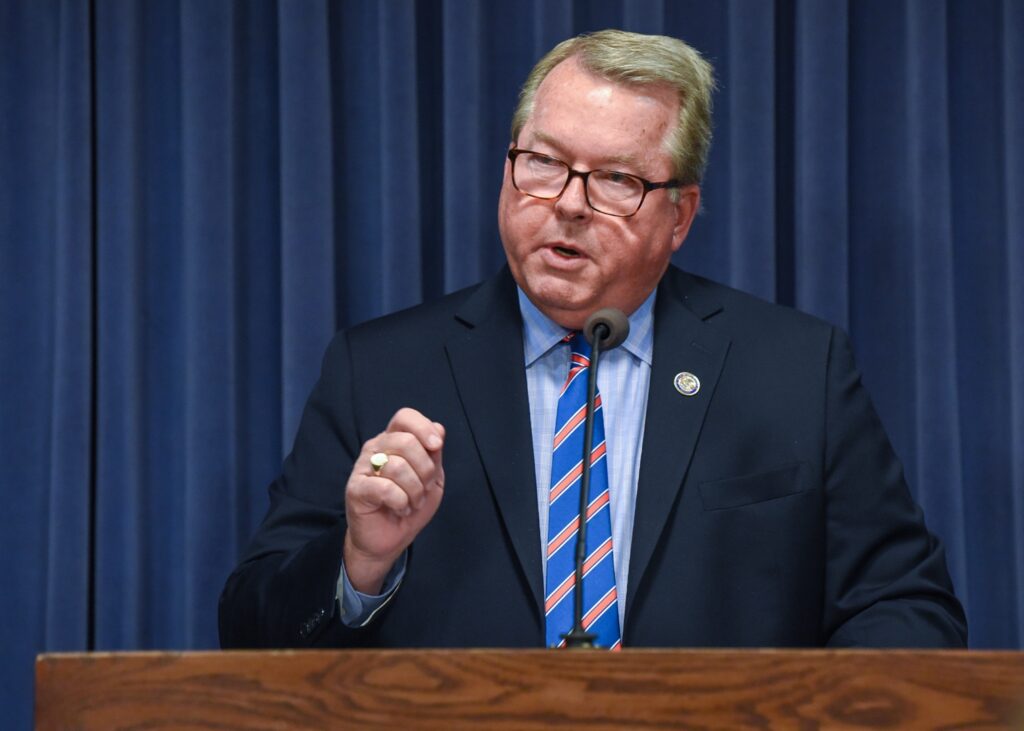 Motorists across Northeastern Illinois will benefit from over $6.6 billion in road and bridge improvements through the Illinois Department of Transportation's (IDOT) Fiscal Year 2024-2029 Proposed Highway and Multimodal Improvement Program announced Friday. State Senators Seth Lewis (R-Bartlett) and Don DeWitte (R-St. Charles) applauded the plan, and said the improvements will go far in improving safety on roads their constituents travel every day.
"Senator DeWitte and I serve as the Minority Spokespeople for the two Senate committees that deal directly with transportation and other infrastructure improvements in this state, and we have been pushing the Pritzker Administration and IDOT to release state funds for important projects," said Lewis, Minority Spokesperson of the Senate Appropriations- Public Safety & Infrastructure Committee. "I am glad they are listening, because this infrastructure plan includes the largest outlay of state funding in Illinois' history. I'm eager for the projects to get started so we can improve the safety of our roads and put people to work."
The State of Illinois is broken down into nine districts, and the six-county Northeastern Illinois region is identified as District 1. The region includes the City of Chicago, suburban Cook County, and the collar counties of DuPage, Kane, Lake, McHenry, and Will. District 1 includes 2,712 miles of highways, and 1,454 bridges, which support 55 million miles of travel each day.
"These improvements will create short-term construction jobs, and will also have long-term economic benefits," said DeWitte, Minority Spokesperson of the Senate Transportation Committee. "They help maintain our position as the major transportation hub of the Midwest, and spur greater economic activity in the region, which translates to new businesses and new jobs."
The road and bridge improvements are part of a larger $41 billion infrastructure improvement plan that invests in all modes of transportation, including roads and bridges, aviation, transit, freight and passenger rail, waterways, as well as bicycle and pedestrian accommodations.
To view the project summary for District 1, click here.