Long-Awaited Metra Stop Finally Coming to Huntley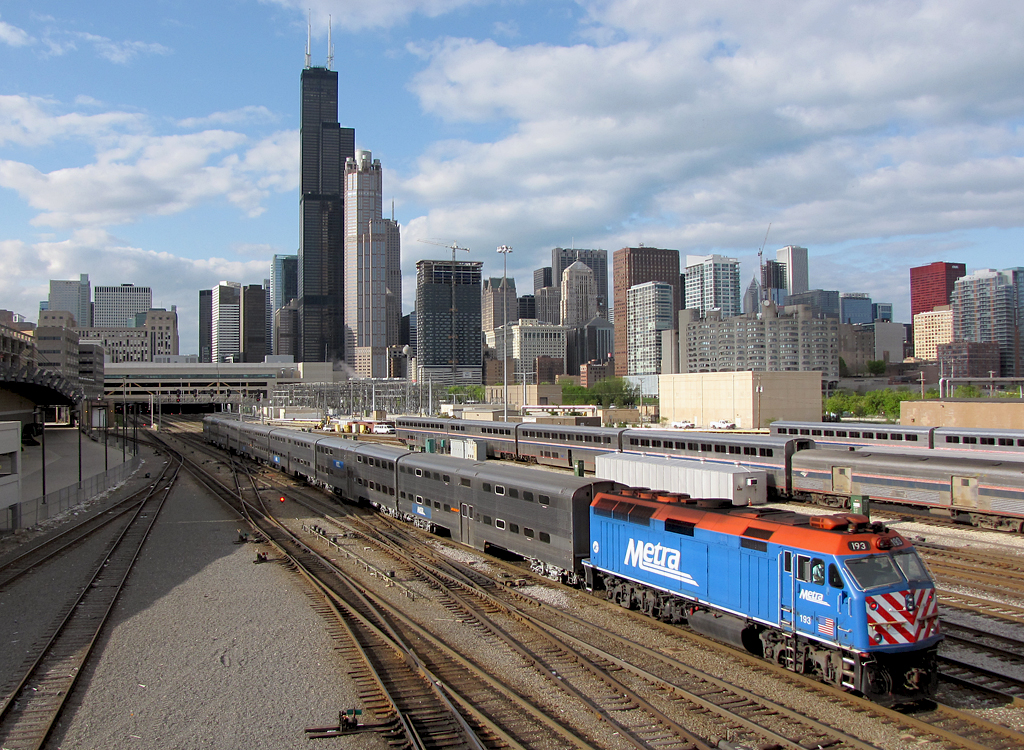 On Thursday, it was announced that Metra will partner with the Union Pacific Railway to extend the Milwaukee District West Line past Elgin to connect with Rockford. As part of the $275 million project, new stations will be added in Huntley and Belvidere.
Talk of this extension had been going on for over a decade, and I am thrilled to know that the project seems to finally have funding. The addition of Metra train service in Huntley will be a welcome benefit for commuters who currently have to catch their trains into Chicago in Elgin or Crystal Lake. It will also have a great impact on economic growth in the region.
Amtrack used to run a train between Chicago and Rockford, but that service was discontinued in 1981. Engineering and design work will get underway soon, and construction is expected to start in 2025. According to Metra, the Huntley and Belvidere stations should become operational in late 2027.
New IDOT Six-Year Plan includes $6.6 Billion for Six-County Northeastern Illinois Region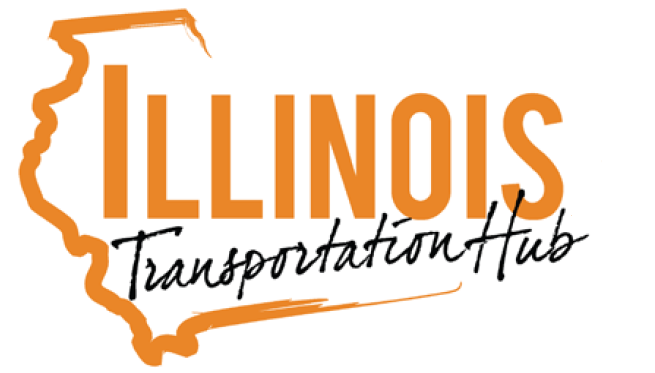 On Friday, officials from the Illinois Department of Transportation (IDOT) announced a six-year comprehensive infrastructure improvement plan that includes over $40 billion to be spread out over all 102 counties in Illinois. The plan invests in all modes of transportation, including roads and bridges, aviation, transit, freight and passenger rail, waterways, as well as bicycle and pedestrian accommodations. It is the largest infrastructure plan in the state's history.
Included in the plan is a Fiscal Year 2024-2029 Proposed Highway and Multimodal Improvement Program, which calls for an allocation of $27 billion for roads and bridges, with $4.6 billion identified for projects in the current fiscal year. According to documents provided by IDOT, the 2024-2029 program aims to improve 3,006 miles of roads and 9.8 million square feet of bridge deck on the state system, with anticipated funding maintaining 738 miles of roads and 1.1 million square feet of bridge deck for infrastructure overseen by local governments.
The State of Illinois is broken down into nine districts, and the six-county Northeastern Illinois region is identified as District 1. The region includes the City of Chicago, suburban Cook County, and the collar counties of DuPage, Kane, Lake, McHenry, and Will. District 1 includes 2,712 miles of highways, and 1,454 bridges, which support 55 million miles of travel each day. Many of my constituents travel these roads regularly, so I am pleased to know that approximately $6.6 billion has been earmarked for projects in District 1.
To view the project summary for District 1, click here.
Governor Signs Legislation to Protect Child Victims
A new law seeks to prevent victims of violent crimes from being re-traumatized when they pursue justice through the criminal justice system. House Bill 2607, which was signed into law on June 30, allows victims under the age of 13 to testify remotely via closed circuit TV in most cases. This ensures that they won't be forced to testify in person about the worst moments of their life in front of a room full of strangers and their attacker. I was happy to support this important bill.
The legislation was inspired by a downstate Illinois family who was forced to take legal action to prevent their child from being required to testify against their abuser in court.
New Law Addresses Isolation of Long-term Care Residents During Public Health Emergencies
Addressing the heartbreaking isolation that long-term care residents faced during the COVID-19 pandemic is the goal of a new state law. Senate Bill 2322 directs the Illinois Department of Public Health (IDPH) to establish a statewide policy for visiting residents in long-term care facilities in the event of a public health emergency. Facilities would be required to inform residents of their rights to designate both a "primary essential support person" and a "secondary essential support person" of their choice. These support people would provide essential care for residents far beyond a general visit. I was a leading co-sponsor of this legislation.
This new law allows residents to continue receiving essential care from their support persons despite visitation restrictions, and even under a statewide emergency. The legislation does not affect hospitals or certain care facilities where IDPH has no regulatory oversight.
State Police Launch Crime Statistics Website
On July 1, the Illinois State Police (ISP) officially launched the Crime in Illinois Online website. Part of the Illinois Uniform Crime Reporting Program, this website makes it possible for the public to view yearly crime statistics. Previous years' reports are hosted in the archives, but up-to-date information is viewable by each category rather than the entire report.
This program serves as the state repository for the collection of crime statistics, and with increasing need for transparency, Illinois has transitioned over the last two-and-a-half years from a more traditional system to the new, more robust National data system, according to ISP. Participation in reporting is mandated by Illinois law.
On the website, the public can find data on crime rates per county and the type of offenses and their trends. All reports can be downloaded and the website itself is interactive with a variety of information. This website will be continuously updated as that data is submitted by various agencies.
HAFHR Program Applications Open
The Illinois Homeowner Assistance Fund Home Repair Program (HAFHR) is accepting applications through July 31. This program awards grants to nonprofits and governmental entities to make home repair grants to homeowners negatively impacted or housing insecurity as a result of the COVID-19 pandemic and unaddressed home repairs.
In total, the Illinois Housing Development Authority (IHDA) has awarded $25 million in funding for this program. The grants received will be between $1 million to $5 million, and the organizations awarded will be responsible for then awarding home repair grants of up to $60,000 per eligible homeowner.
The application process can be completed online, and applications are due by Monday, July 31 at 3 p.m. If potential applicants have any questions, the IHDA is hosting an Application Workshop Webinar on July 13 at 10 a.m., which you can register online. Please keep in mind, that this application is not for homeowners, as the program will not be open for the public until sometime in 2024.
Upcoming Events in the 33rd District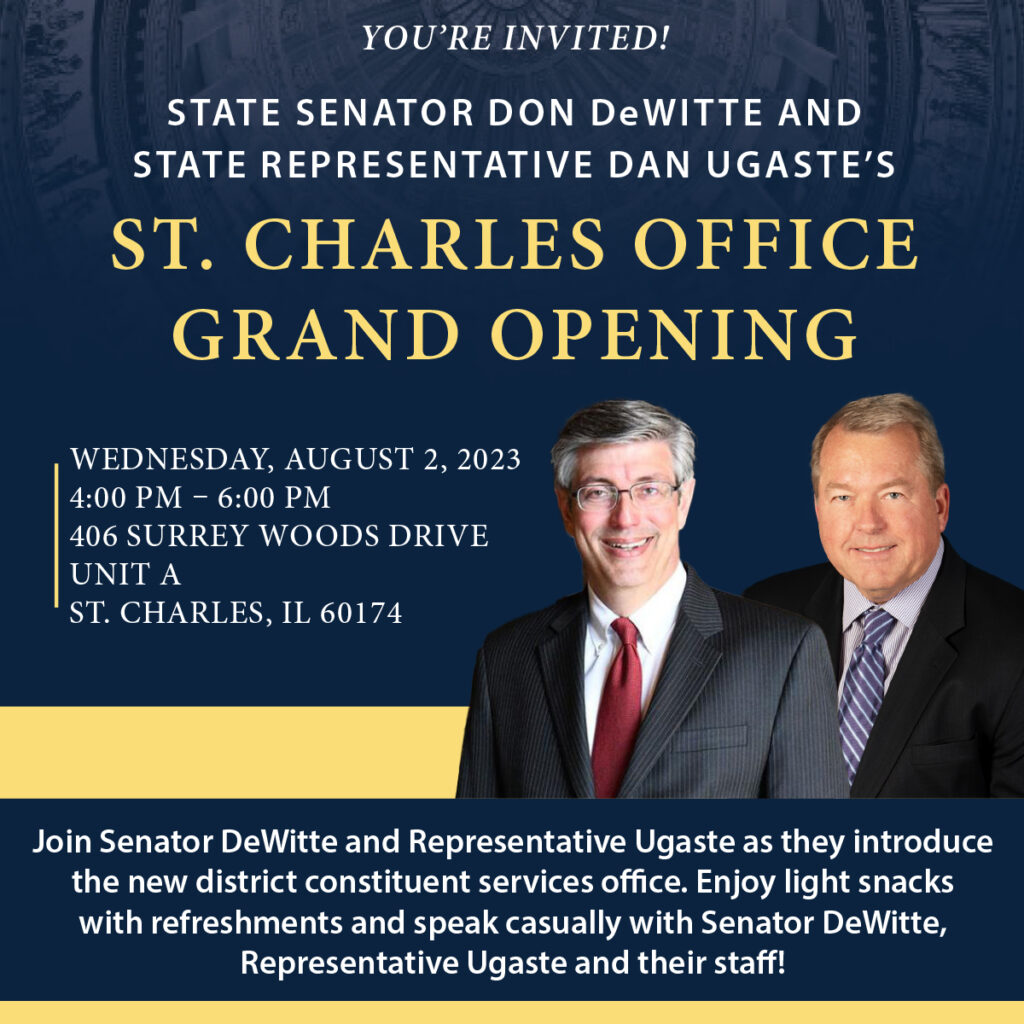 We have some great community outreach events coming up, so mark your calendars now:
July 26, Mobile DMV Event: 10:00 AM-2:00 PM, DeWitte District Office, 641 S. 8th Street, West Dundee

August 2, New Office Open House: 4:00 PM – 6:00 PM, DeWitte District Office, 406 Surrey Woods Drive, Suite A St. Charles

September 7, Senior Fair: 10:00 AM-12:00 Noon, Dundee Township Park District Building, 665 Barrington Ave., Carpentersville

September 19, Senior Fair: 10:00 AM-12:00 Noon, Pottawatomie Community Center, 8 North Ave, St. Charles

September 26, Fall Coat Drive: Coats can be dropped off at the DeWitte offices, 641 S. 8th Street, West Dundee, or the new St. Charles office (opens July 1), 406 Surrey Woods Drive, St. Charles

October 14, Document Shredding Event: 9:00 AM-11:00 AM, Elgin's Gail Borden Library, Rakow Branch, 2751 W. Bowes Road, Elgin

October 17, Senior Fair: 10:00 AM-12:00 Noon, Grand Oaks Recreation Center, 1401 IL-176, Crystal Lake