Senate Republicans Stand Firm Against Progressive Tax Hike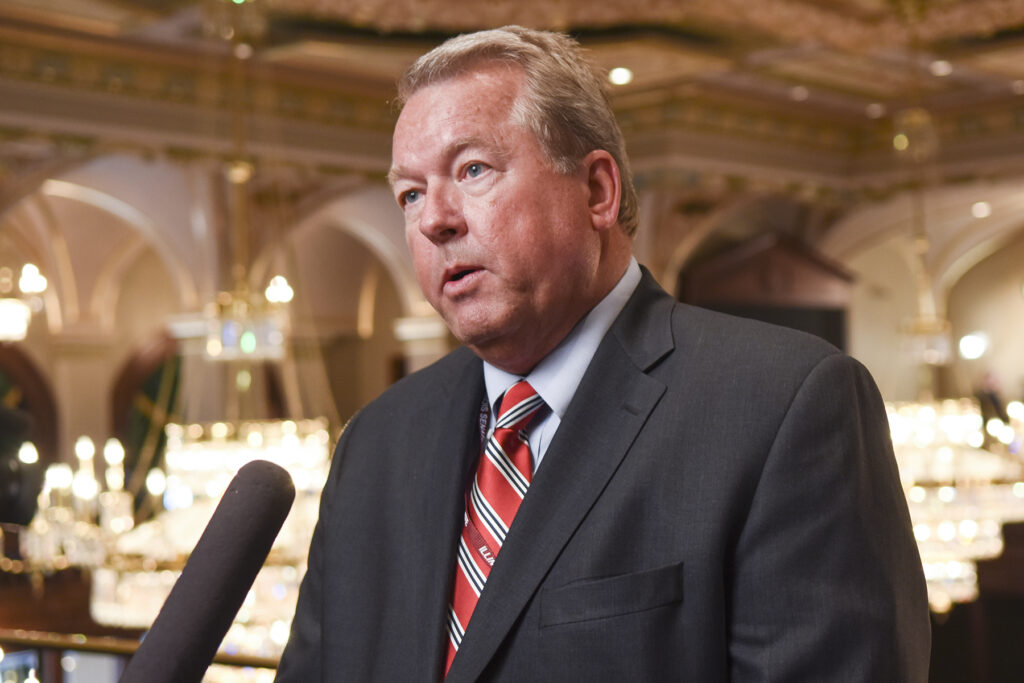 With the new General Assembly now underway, there are some Democrats who want to resurrect their effort to switch Illinois's income tax system from a flat tax to a progressive tax. As you may recall, in 2020, voters from 101 of Illinois' 102 counties soundly rejected an attempt to adopt a progressive tax system.
Illinois' flat tax is one good thing this state has going for it. A change to a progressive tax would increase taxes on many middle class families and on small and medium-sized businesses. Coupled with record-high inflation that is creating hardships for every Illinois family, I believe it's the worst possible time to even consider this change.
On January 25, I stood with my Senate Republican colleagues as we announced the filing of Senate Resolution 27, which calls on the Illinois Senate to reject any progressive income tax measure that is introduced in the 103rd General Assembly. The voters already spoke on this issue. They do not want a progressive tax system and I will fight vehemently against any attempt to enact a progressive income tax. Senate Resolution 27 was read into the official Senate record on January 25, and now awaits assignment to a Senate committee.
Still Time to Participate in Sen. DeWitte's "Valentines for Seniors" Program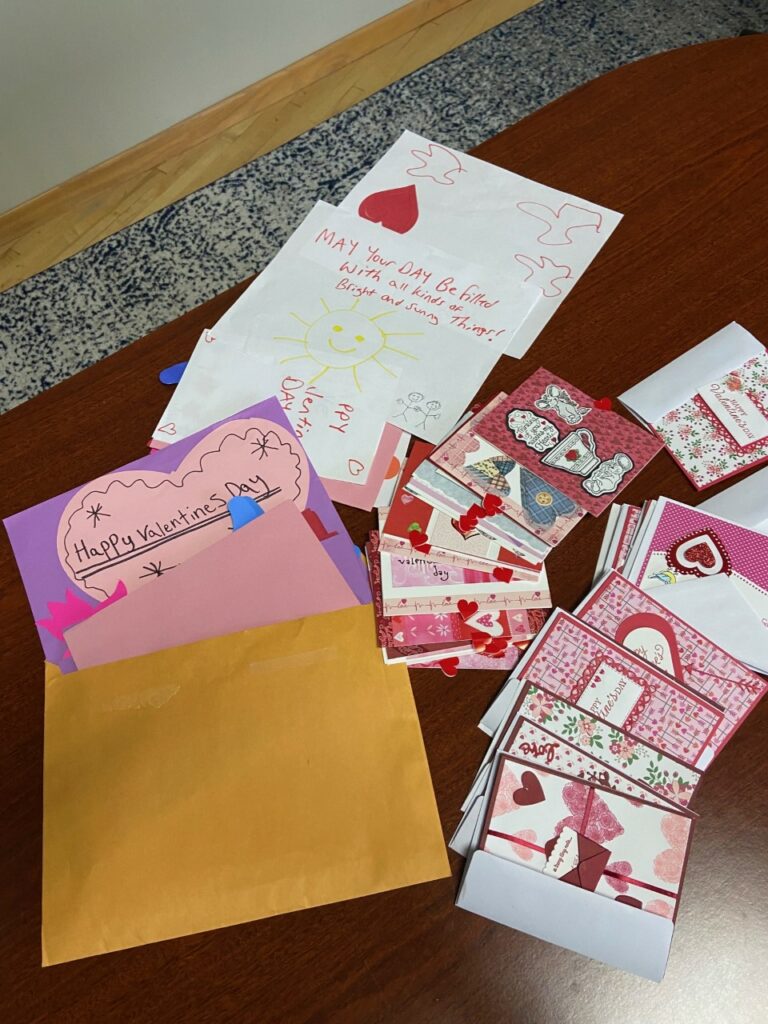 Valentines are starting to come into my office, but we could still use a lot more for this year's Valentines for Seniors program. Between now and February 7, my office is collecting cards, notes and drawings that will be distributed to local nursing homes, assisted living centers, and long-term care facilities in the 33rd District.
To ensure seniors know they are an important and valued part of the community, I'm hoping students from public and private schools, church groups, Scouting organizations and other groups will participate and create homemade cards that will be delivered to seniors on or before Valentine's Day.
Last year we dropped off well-wishes to almost 25 different locations, and the seniors' smiles were priceless. The cards really made the seniors feel appreciated.
Cards and other items can be dropped off or mailed between now and Feb. 7 at my West Dundee office, located at 641 S. 8th Street in West Dundee. Those dropping off cards in person can place them in the Valentine box located inside the office door during business hours from 8:30 a.m. to 4:30 p.m., or in a small mailbox that will be placed outside of the office during off-hours.
Nominations for Senior Hall of Fame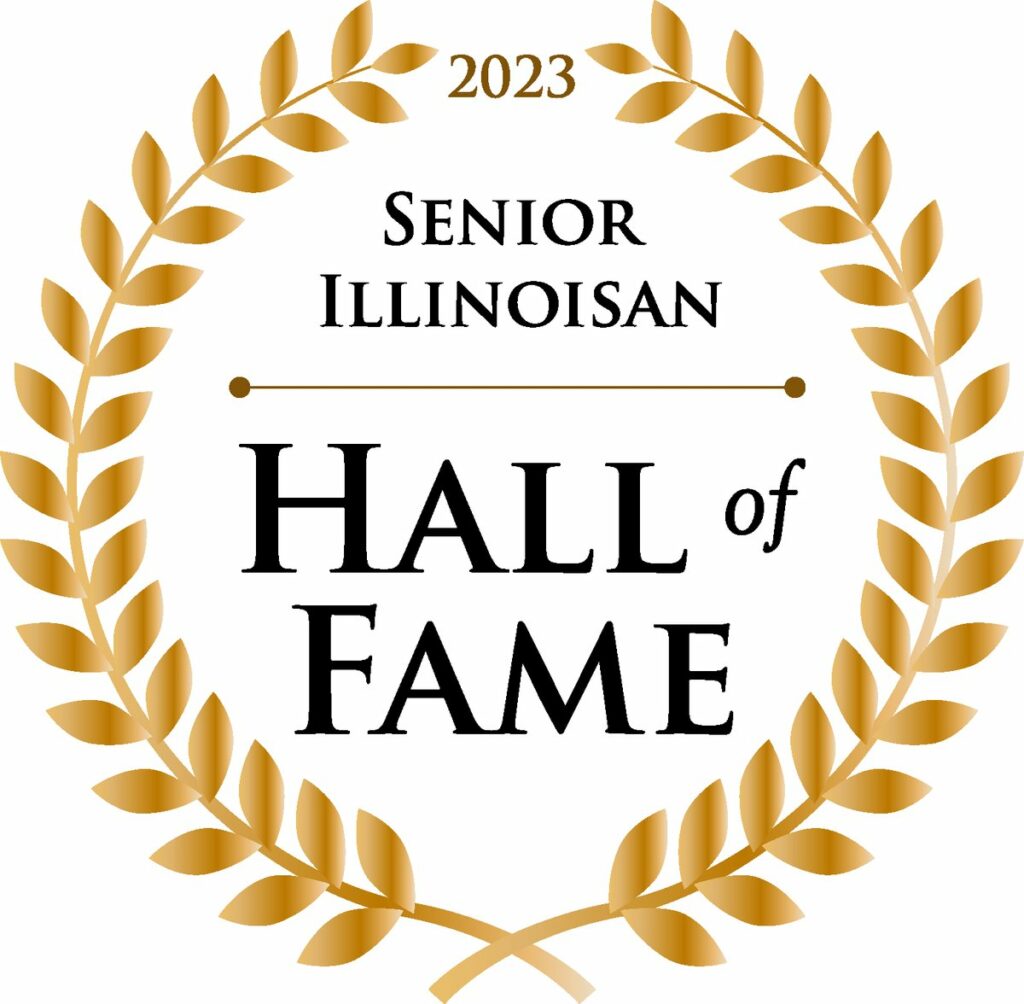 The Illinois Department on Aging is accepting nominations for 2023 inductees to the Senior Illinoisan Hall of Fame. This honor is open to adults ages 65 or older who excel in the categories of community service, education, performance and/or graphic arts, and the labor force. Each year, four people are added who have contributed greatly to these fields. The nominations are open until June 1, and anyone can nominate a candidate. Additional information on the process, the online nomination form, and a printable version of the nomination form is available on IDoA's website.
The process to nominate someone for the Senior Illinoisan Hall of Fame is relatively easy. Nominators must submit an application with answers to five questions that detail the nominee's contributions and provide a photo of the nominee. The pool of nominations will then be reduced to a list of 44 people. From this list, a panel of judges will select the final four to be added to the Hall of Fame. Generally, one person is chosen to represent each individual field, although occasionally more than four people are selected.
Unclaimed Property Event Coming to 33rd District on Feb. 15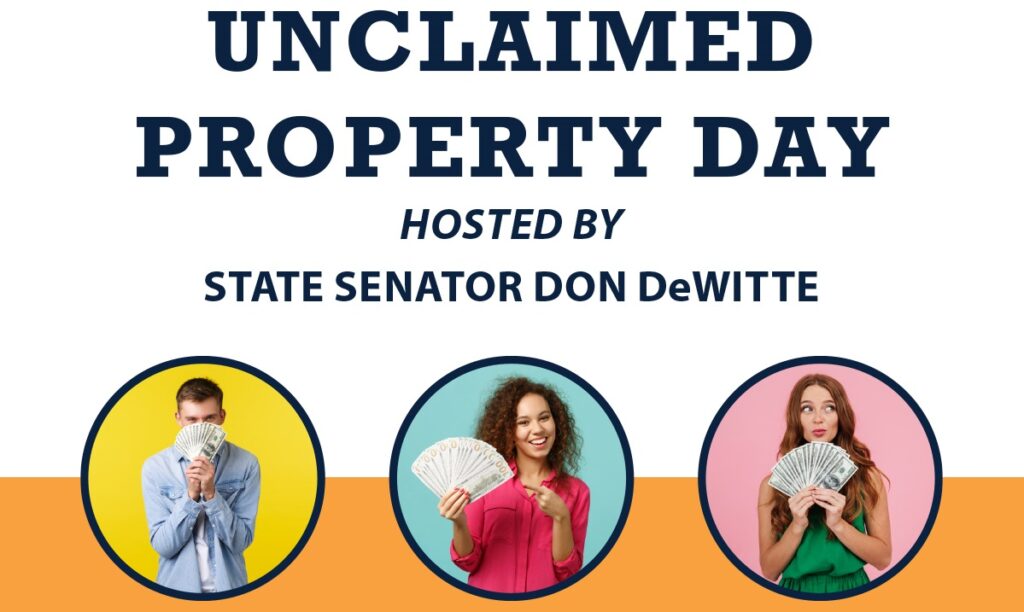 Mark your calendars now for an Unclaimed Property Event that will be held on Feb. 15 from 10:00 AM until 2:00 PM at the Gail Borden Public Library's South Elgin Branch, 127 S. McLean Boulevard, in South Elgin. Representatives from the Illinois Treasurer's office will be on hand to help connect Illinoisans with more than $3.5 billion in unclaimed property and cash. One in four Illinoisans who search the state's database find items or money that is owed to them, so please take a few minutes to participate in this free event.