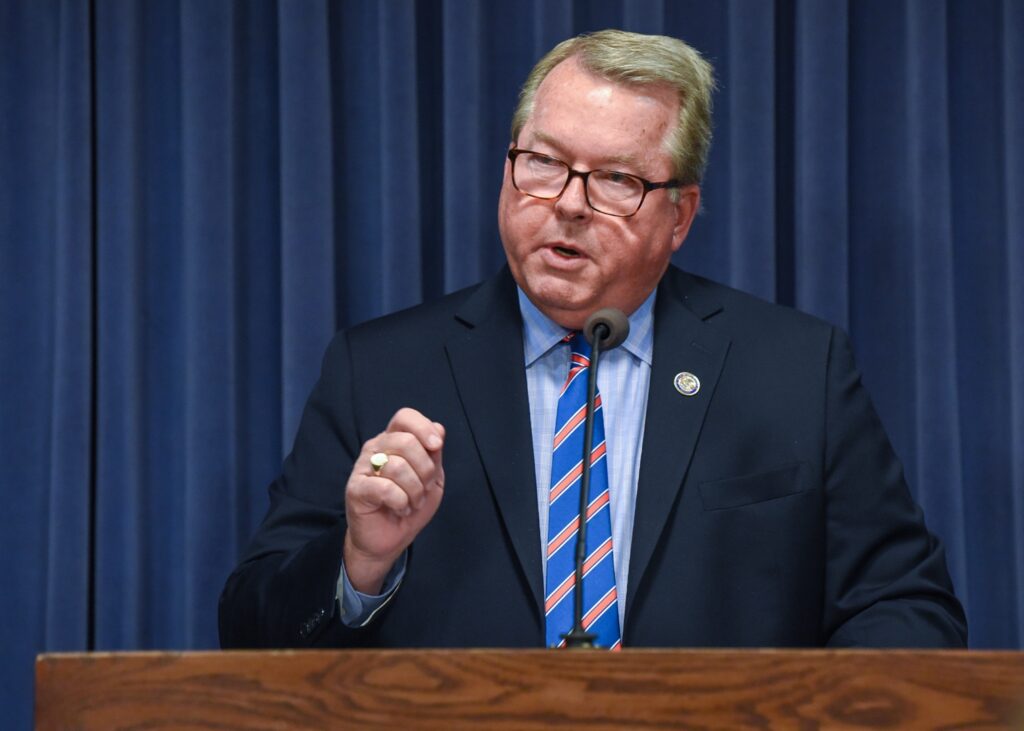 State Senator Don DeWitte (R-St. Charles) stood with his Senate Republican colleagues on Wednesday as they launched Senate Resolution 27, which calls on the Illinois Senate to protect the will of Illinois voters and reject any progressive income tax measure that is introduced in the 103rd General Assembly.
"In 2020, Governor Pritzker's progressive income tax proposal failed in 101 of Illinois' 102 counties," said Senator DeWitte. "The people of Illinois have spoken loudly and clearly on this issue. They don't want it, and they don't trust state government with more of their tax dollars."
In 2020, the "Fair Tax" Amendment fell more than 360,000 votes short of a simple majority that was needed of all votes cast in that election, and more than 760,000 votes short of a three-fifths majority that was needed of those voting on the question.
"This is yet another example of how out of touch Governor Pritzker and his legislative Democrats are with normal Illinoisans," added Senator DeWitte. "While saddled with the second-highest overall tax rate in the nation, Illinoisans are also struggling with the effects of record-high inflation. They're paying for it at the gas pump, at the grocery store, and everywhere. The Governor has been boasting about Illinois' new financial successes and a budget surplus, so to push for a new tax on families and business at this time is outrageous."
Senate Resolution 27 was read into the official Senate record on Wednesday. It now awaits to be assigned to a Senate committee.