DeWitte Takes Oath of Office for 103rd General Assembly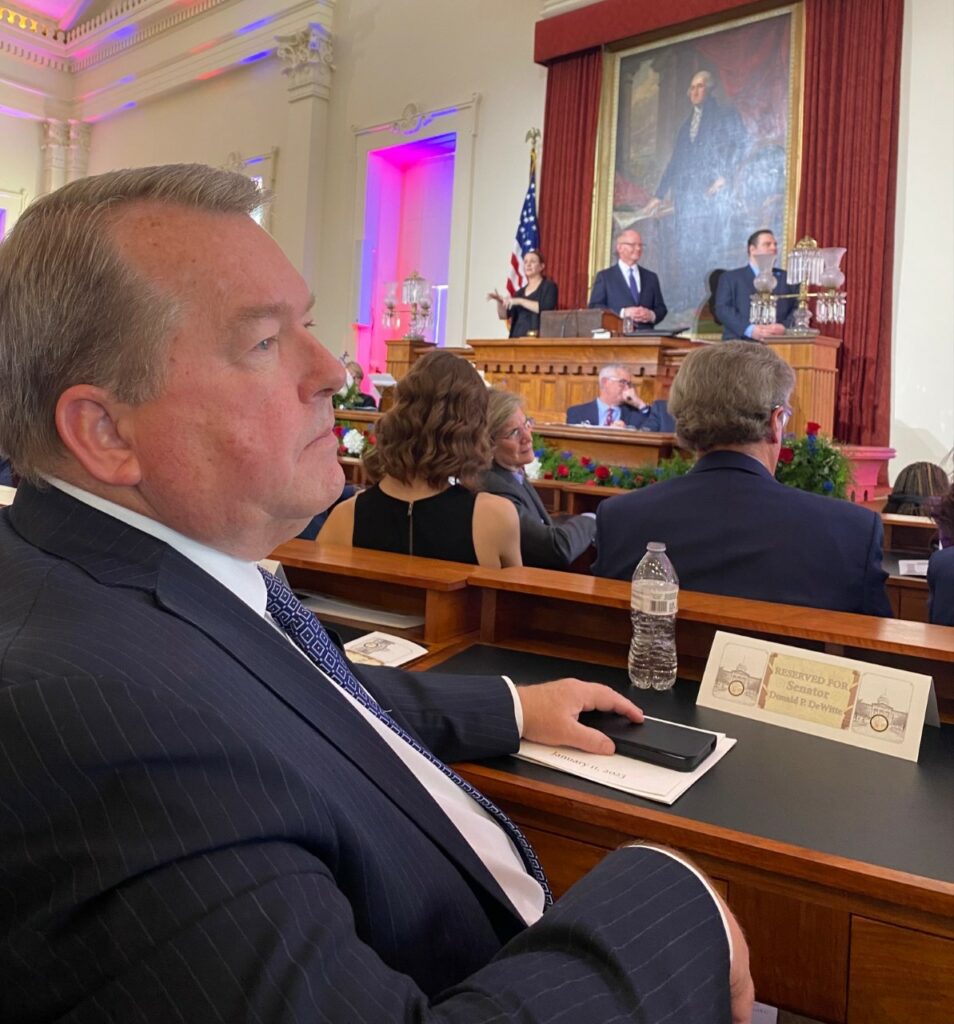 It's nice to be back after a brief holiday break and the reorganization of the Senate for the 103rd General Assembly. I hope you had an enjoyable holiday season and met the new year with good health and a refreshed outlook.
On January 11, I joined the other 58 State Senators as we took our oaths of office at a ceremony held at the historic Old Illinois State Capitol in Springfield. Through redistricting, I will continue to represent the 33rd District, but the boundary lines have changed, and my district now includes portions of Kane, McHenry, and DuPage Counties. The map below shows the new district, which is comprised by House Districts 66 (brown) and 65 (pink).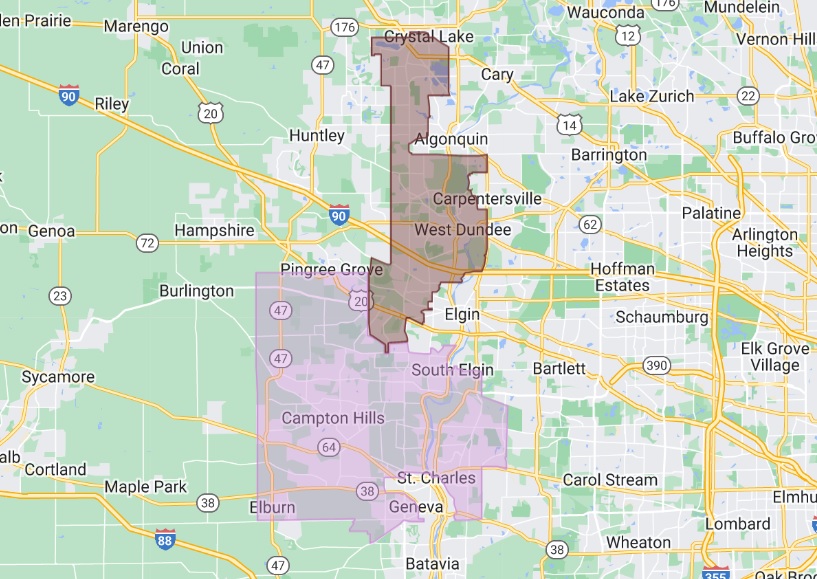 I am honored to continue serving the needs of those living in the 33rd District. I intend to carry forward the excellent services my office provides, and I look forward to meeting those who will become new constituents in the new map. Even though I did not face an opponent in the 2022 election, I am no less grateful to begin this new four-year term than I was when I was sworn into office four years ago after a contentious race.
For the 103rd General Assembly, I will continue to be a voice of reason in an often-divided Senate, and will prioritize protecting business owners and taxpayers, promoting improved ethics and government transparency, improving transportation infrastructure, and pushing for more balance and Republican involvement in policy creation as goals for my four-year term. I'm ready to roll up my sleeves and reach across the aisle to find bipartisan solutions to our state's most pressing problems.
My district office will remain in West Dundee, at 641 S. Eighth Street, and I am in the process of finalizing details for a second office that will open in the coming months in the southern area of the new 33rd District. The district office phone number will remain (847) 214-8245.
DeWitte Launches Third Annual "Valentines for Veterans" Program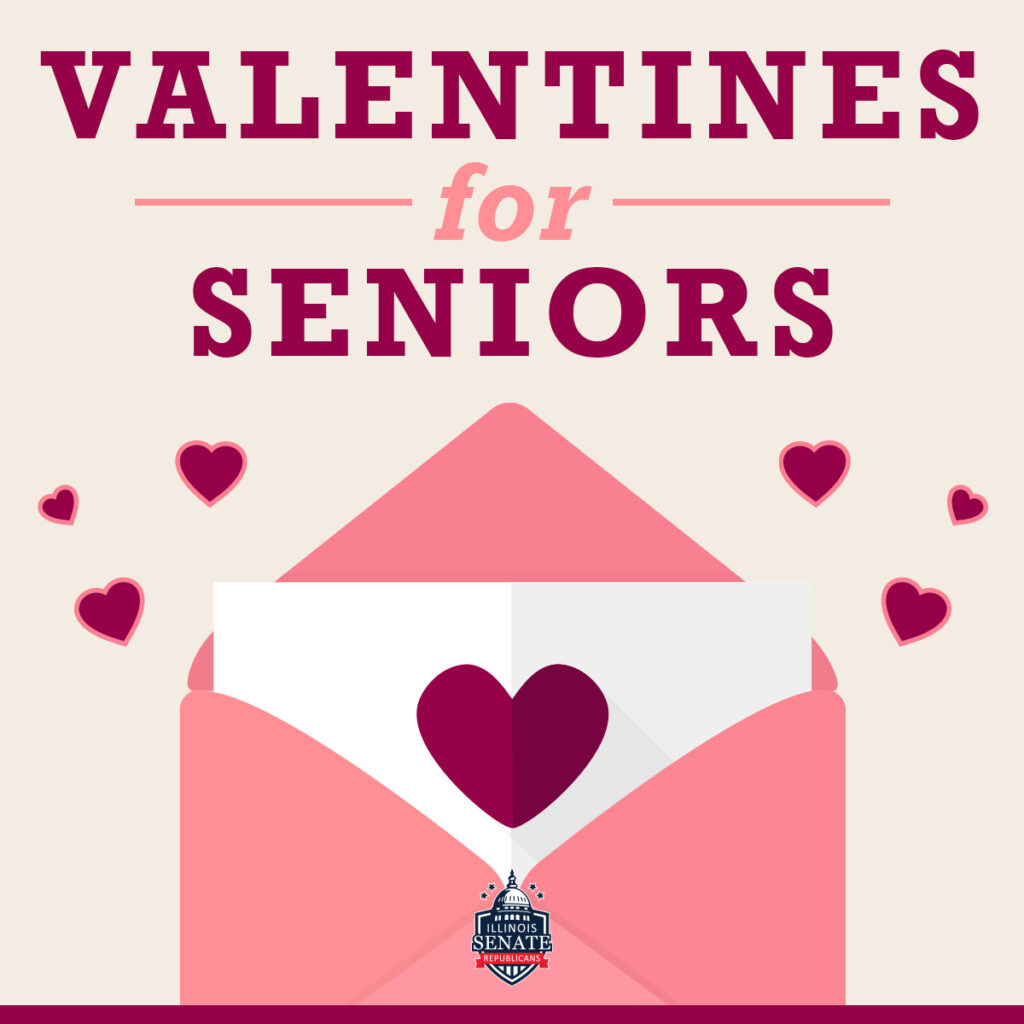 Loneliness can be a real issue for the elderly, so I'm pleased to announce that my third annual "Valentines for Seniors" card drive is underway! Between now and February 7, my office is collecting cards, notes and drawings that will be distributed to local nursing homes, assisted living centers, and long-term care facilities in the 33rd District.
To ensure seniors know they are an important and valued part of the community, I'm hoping students from public and private schools, church groups, Scouting organizations and other groups will participate and create homemade cards that will be delivered to seniors on or before Valentine's Day.
Last year we dropped off well-wishes to almost 25 different locations, and the seniors' smiles were priceless. The cards really made the seniors feel appreciated.
Cards and other items can be dropped off or mailed between now and Feb. 7 at my West Dundee office, located at 641 S. 8th Street in West Dundee. Those dropping off cards in person can place them in the Valentine box located inside the office door during business hours from 8:30 a.m. to 4:30 p.m., or in a small mailbox that will be placed outside of the office during off-hours.
Lawsuits Filed on New Gun Ban Law
Several lawsuits have already been filed in response to Illinois' new firearms ban, which passed the General Assembly during "lame-duck" session earlier this month and was quickly signed into law by Gov. JB Pritzker.
One of the lawsuits, filed by the Illinois State Rifle Association in federal court, argues that the new Illinois law violates the Second and 14th Amendments of the United States Constitution. Likewise, another lawsuit, filed in Illinois' 2nd Judicial District Court in Crawford County, also argues similar violations of the U.S. Constitution.
A third lawsuit was filed with the 4th Judicial Circuit Court in Effingham County, and it argues the General Assembly violated aspects of the Illinois Constitution relating to public participation in the legislative process during the swift passage of the bill. Furthermore, the lawsuit asks for a Temporary Restraining Order on the law, which if granted, would place a hold on the law from taking effect until the outcome of the case.
On Friday afternoon, the judge from the 4th Judicial Circuit ruled against Governor Pritzker and others named in that suit, and temporarily suspended the assault weapon ban for the 866 plaintiffs in that particular case. There have been no rulings issued in the other cases. You can read Friday's decision here.
DeWitte Joins Regional Legislators at Metro West Legislative Breakfast

The regional legislative contingency was out in force on Friday at the Metro West Council of Government's annual legislative breakfast. This year's event was held in Geneva, and it was nice to see so many local leaders turn out to learn about municipal priorities and about current and upcoming legislation in Springfield. In addition to several Senators and State Representatives, the room was filled with municipal and county leaders.
Metro West Council of Government serves a population of more than 750,000 in Kane, DeKalb and Kendall Counties. The non-profit organization works together to push a legislative agenda that benefits the communities it serves. Events like these provide lawmakers with a rare opportunity to talk with several mayors, managers, and others under one roof. I appreciated the invite and the opportunity to share my goals for the upcoming year.
Electric Vehicle Report Shows Illinois Will Lose Billions in Revenue by 2030
The Illinois Economic Policy Institute (ILEPI) has released a report on the economic effects of Illinois' recent focus on increasing electric vehicle production and use. Specifically, the report claims that rising fuel efficiency standards and the recent push to popularize electric vehicles will mean a loss to Illinois of $4.3 billion in tax revenues that would traditionally be used to support state and federal transportation projects. As the ranking Republican on the Senate Transportation Committee, this is deeply concerning to me and I'm sure it is a topic we will be discussing at upcoming meetings.
The report's author says that this loss primarily comes as a result of Illinoisians buying decreased amounts of motor fuel, and the tax revenues that are generated through these purchases. Thus, sources of funding for transportation projects, like road and bridge repair, are in jeopardy as the motor fuel tax made up just over half of the total state transportation revenue.
The $4.3 billion number assumes that Illinois will succeed in its current goal of putting one million electric vehicles on the road, an effort that would require an additional of 119 thousand electric vehicles per year. This amount also considers the recent increase of the annual electric vehicle registration fee.
Enhanced SNAP Benefits to End on March 1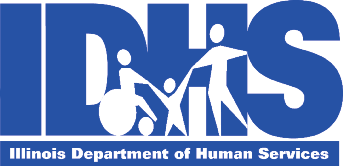 Since April of 2020, all Illinois SNAP households have received both regular monthly benefits and an emergency SNAP allotment due to COVID-19. Under direction from the federal government, SNAP benefits will return to pre-pandemic levels on March 1, 2023. Each SNAP household will receive benefits based on their normal eligibility determination process that considers household size, income, and other deductions. Customers will receive normal SNAP benefits through their Electronic Benefit Transfer (EBT) card on their regularly scheduled issue date.
The end of the SNAP emergency allotment will constitute a total decrease of between $95 and $255 per household per month. The amount will vary and depend on each household's size and financial circumstances. To prepare for the change, IDHS recommends that SNAP customers visit https://abe.illinois.gov/abe/access/ and update their account if there is a change in address increase in housing costs, or decrease in income. IDHS has put together a resource page to help SNAP households with the transition.
While the federal government is providing guidance that encourages states to return to pre-pandemic levels of government intervention, Illinois is in the middle of Governor Pritzker's 39th continuation of COVID executive orders that grant him expanded power.
Illinois Top State Soybean Producer in 2022
The Illinois Soybean Association (ISA) has announced that Illinois produced the most soybeans in the nation once again in 2022. This is despite the slow start to the planting season due to cool and wet weather.
The 43,000 soybean farmers in Illinois together raised 677.25 million bushels in total, an average yield of 63 bushels per acre. Soybean production has been down in Illinois as well as across the nation. Overall, the yields this year show soybean production as decreased from last year, but still the largest in the nation. Illinois has maintained its place as the top state soybean producer since 2016 and has been within the top two spots on the list since 2000.
Tax Season Begins Monday
On January 23, the Illinois Department of Revenue (IDOR) and the federal Internal Revenue Service (IRS) both begin accepting 2022 state and federal income tax returns. Last year, IDOR received almost 6.2 million returns, approximately 90 percent of which were filed electronically.
A number of different websites and places offer resources for free filing programs, but IDOR encourages taxpayers to use MyTax Illinois, a free online account management program, to electronically file their taxes. The site has recently been updated to try to make it easier on users to file and check the status of their returns.
The site also helps individuals manage payments, respond to any department inquiries, and to check the status of returns. As always, the department encourages people to set up direct deposit to speed up delivery of the returns.
The deadline for tax filing is April 18. Additional resources and information can be found on IDOR's website.