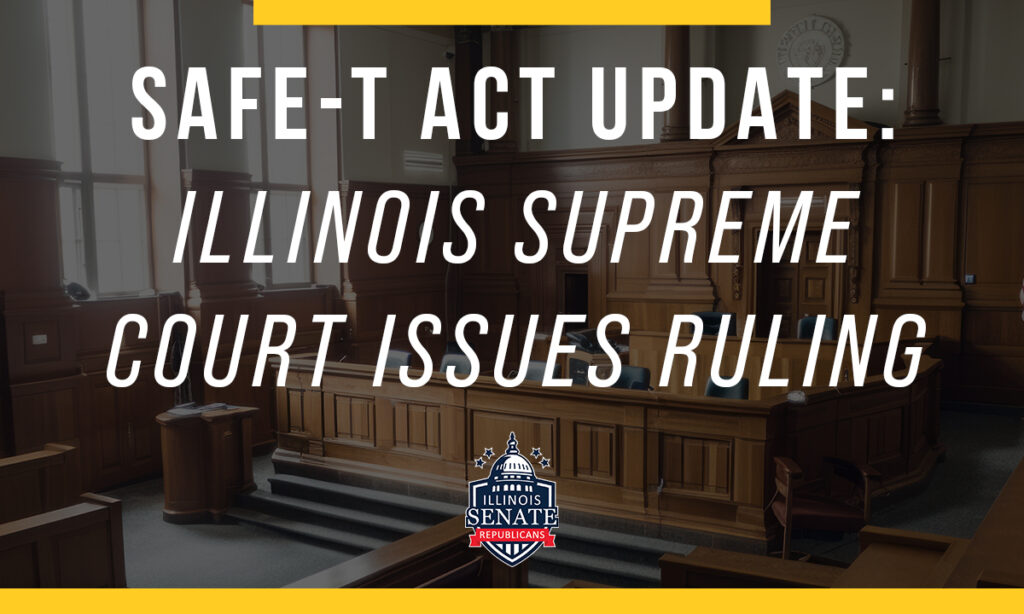 On Tuesday, the Illinois Supreme Court ruled the no-cash bail provision of the SAFE-T Act is Constitutional. In response to the ruling, State Senator Don DeWitte (R-St. Charles) issued the following statement:
"I am extremely disappointed that the Supreme Court has decided it is okay for the legislative branch to interfere with a judge's right to set cash bail for defendants. Governor Pritzker donated millions to the campaign funds of some of the very justices who were charged with issuing this ruling, and it appears our state's highest court is proving to be as politicized as the purported social justice warriors who have chosen to put the rights of the accused far ahead of the rights of victims. It's a bad day for Illinois.
"Last year I called for a full repeal of the Act so we could bring all parties to the table to create fair and balanced legislation that would ensure that individuals who could not afford cash bail did not have their lives upended by overzealous judges, and that charged individuals with significant resources could not buy their way out of jail. That request was ignored by the Majority Party, and the legislation ended up being a law that enshrined Illinois' soft-on-crime agenda and disregards a crime victim's right to feel safe. There is simply no need to strip judges of the full discretion needed to ensure public safety. Through today's court ruling, the war on victims rolls on in the State of Illinois.
"Illinois has three distinct branches of government, and the framers of our State Constitution distributed unique powers to each branch. The blurring of these lines puts our state on a wrong and dangerous path. Judges are in the best position to make decisions based on the facts of the case and sweeping legislation like this limits their ability to exercise necessary discretion."
Click here to read the ruling.