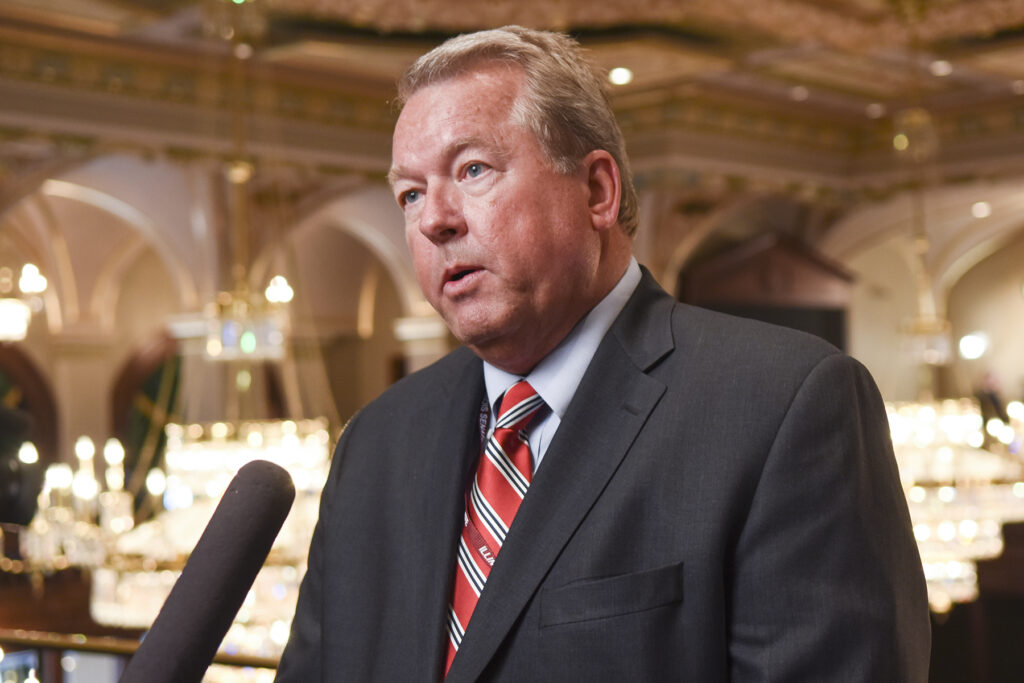 On February 15, Governor JB Pritzker presented his combined State of the State and Budget Address before a joint session of the Illinois Senate and House. During the 55-minute speech, Governor Pritzker outlined a $49.6 billion General Fund spending plan for Fiscal Year 2024, which includes a new, permanent spending increase of nearly $3 billion, which is setting Illinois up for a major tax increase in the near future. One possibility already being discussed is the resurrection of the progressive income tax initiative, which has been filed in the Senate. At the conclusion of the address, State Senator Don DeWitte (R-St. Charles) issued the following statement:
"The Governor listed some laudable goals, but he was short on details on exactly how he would fund the $3 billion in permanent new spending he has proposed. We can all agree that investments in areas like early childhood education are a good idea. We just didn't hear how the new proposed expenditures match up with an existing revenue stream that can be funded year after year. Illinois is facing a decline in revenue and I won't support any new taxes on Illinoisans.
"The Governor's plan increases new permanent spending by a whopping $3 billion. Temporary federal revenues that have artificially inflated state revenues for the last few years are drying up, and a recession is on the horizon. This is not the time to increase year-to-year spending. Now is the time for fiscal discipline and restraint.
"The people I represent in Kane, McHenry, and DuPage Counties are struggling with high taxes and runaway inflation. I heard nothing in today's speech about initiatives to provide permanent tax relief to the working families of Illinois. I was also hoping to hear a pledge from the Governor to make the Local Government Distributive Fund (LGDF) allocation whole again. Governor Pritzker has routinely swept funds from this local tax source, pushing more of the burden to local units of government and ultimately the residents who pay taxes to fund local services."