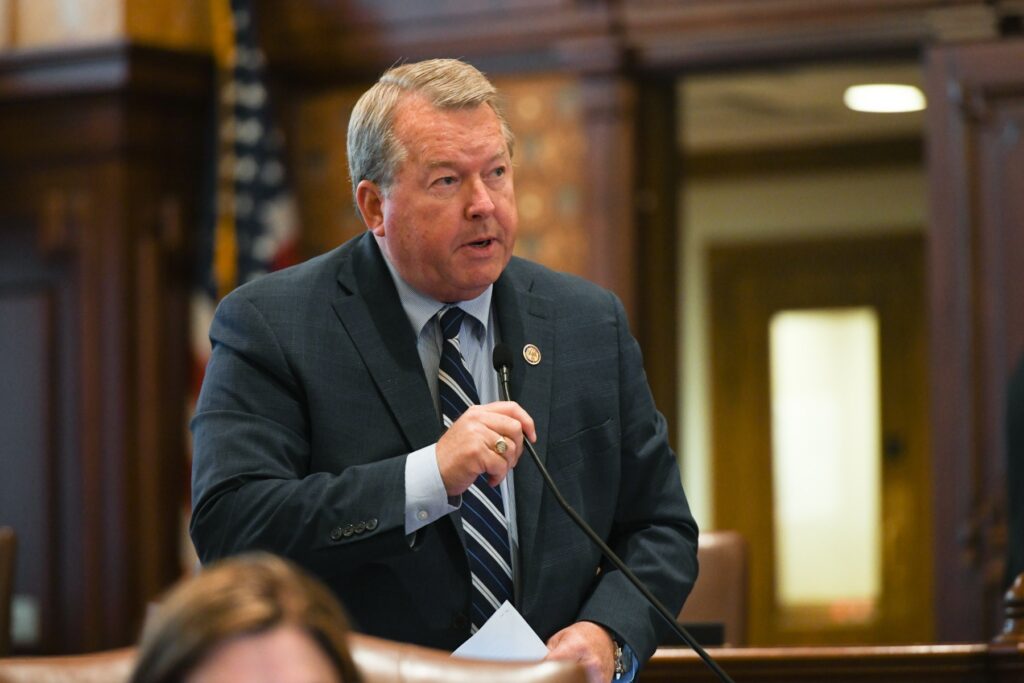 With no warning and without a conversation with Illinois public school organizations and stakeholders, legislative Democrats late Thursday filed a bill that would require all Illinois public schools to teach the extreme sex ed curriculum standards that were approved last year in Senate Bill 818. The new bill was filed as an amendment to House Bill 5188, and the Senate Executive Committee heard the bill late Thursday night.
"This Lame Duck late-night surprise came before the Executive Committee after 10:00 PM on Thursday night," said Committee member State Senator Don DeWitte (R-St. Charles). "Democrats gave no indication that the bill was coming, and as a result, there was no one from the Illinois State Board of Education or any other school group in the room to testify against it. It was a disgusting partisan powerplay that unfortunately is becoming all too common at the Statehouse."
SB 818, signed into law in August of 2021, radically changed the sex ed curriculum that public schools in Illinois were to teach. Among other things, the standards call for lessons in gender identity for 2nd graders, and lessons on the use of hormone blockers and transgender education for 5th graders. Because the legislation included a provision that allowed school districts to opt out of teaching sex ed altogether if they did not agree with the standards, the majority of Illinois school districts did just that.
"When SB 818 was approved, school districts across the state solicited feedback from parents, and as a result of that feedback, around 70% of Illinois' public schools opted out of teaching sex ed," said Sen. DeWitte. "That's an overwhelming number of locally-elected boards that decided the provisions of SB 818 were not age-appropriate for the students they are charged with educating. One would think that would send a message to lawmakers that they were overreaching and pushing an inappropriate agenda on school children."
During the Thursday night hearing, Sen. DeWitte railed against the measure and said the legislature has no right to overrule the will of parents and the school districts charged with educating students. Click here to listen to Sen. DeWitte's questioning of the bill sponsor and his primary proponent witness.