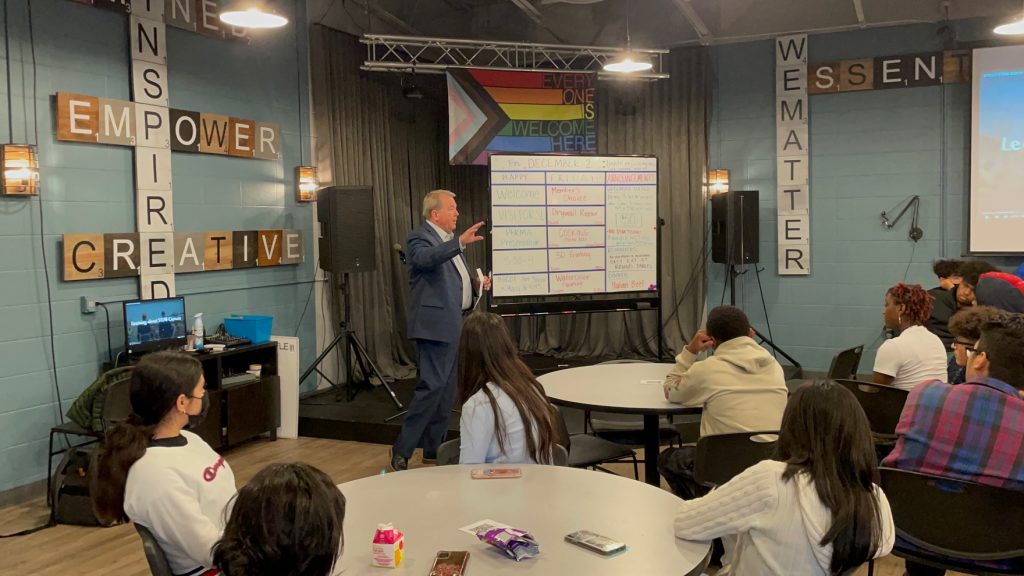 The Boys & Girls Club of Dundee Township was recently selected by the Pharmaceutical Research & Manufacturers of America (PhRMA) to receive a $2,000 STEM Talent Pipeline grant, and on December 2, State Senator Don DeWitte (R-St. Charles) dropped by the facility to deliver the check.
"Now more than ever, we see the importance of STEM, or Science, Technology, Engineering, and Mathematics education, which is why it is so vital to support students who will become the future workforce," said Sen. DeWitte. "This grant will be used to support and expand STEM programs at the Dundee Township Boys & Girls Club and open new doors for area youth."
According to Sen. DeWitte, the Boys & Girls Club of Dundee Township is one of the largest clubs in the state of Illinois, serving over 1,000 members. They operate in 13 community schools within Districts 300, 220, and 15, along with one high school program location. The STEM program at Dundee Township's Boys & Girls Club features a TechLab and BuildLab, which integrates hands-on learning projects and computer science skills to help prepare young people for success in the technical workforce. Kids that participate in the STEM program receive valuable skills training, hear from guest speakers, participate in facility tours, and are able to take advantage of internships and summer job offerings.
"It was a pleasure to be the deliverer of this generous gift, which will go far in enhancing STEM education in this region," added Sen. DeWitte. "Through skill-building today, these kids will become the innovators of tomorrow."