Veto Session starts this week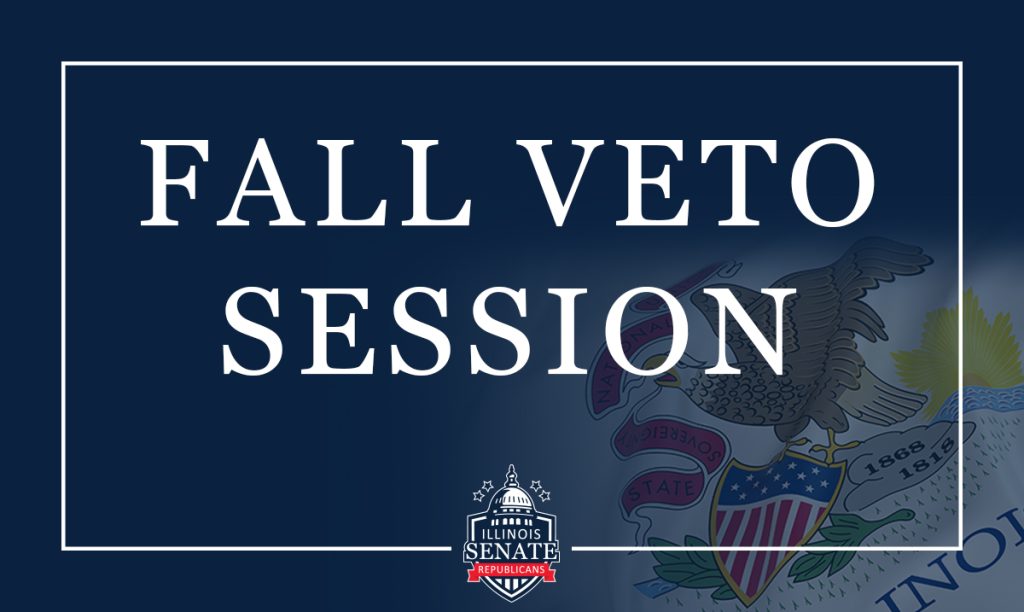 The annual Fall Veto Session is typically a time for the General Assembly to deal with legislation vetoed by the Governor. This year's Veto Session is scheduled from Nov. 15 – 17 and Nov. 29 – Dec. 1. There is already talk that some days may be canceled.
Gov. JB Pritzker has vetoed only one bill so far this year. House Bill 2778 passed with bipartisan support in October 2021 and would have provided paid leave to school, college and university employees for absences related to COVID-19, instead of requiring that they use their sick time. The gubernatorial veto will not likely be overturned as a similar bill addressing the issue was subsequently passed and signed into law.
Other legislation that could be considered during the fall veto session could address promises made by Pritzker during the summer about revisions to the SAFE-T Act and proposals to expand access to abortion services in Illinois.
Lawsuit challenging SAFE-T Act won't be heard until next month
Court records show a lawsuit challenging the SAFE-T Act won't be argued until next month, and a decision is not expected until mid-December. This timeline is significant because controversial provisions of the Act that are being challenged are set to take effect on Jan. 1, 2023.
Sixty-two of Illinois' 102 state's attorneys have now filed lawsuits challenging the constitutionality of the Act, and they were recently combined into one comprehensive suit. While not identical, the initial lawsuits all made similar claims that the SAFE-T Act violates a State Constitution requirement that laws be "confined to one subject," and violates a State Constitution requirement that a person charged with a crime "shall be bailable by sufficient sureties." The lawsuits also allege the law should be nullified because it was passed in a matter of hours rather than meeting the statutory requirement that bills be before the General Assembly a minimum of three days.
The number of state's attorneys who have challenged the SAFE-T Act is further proof that the new law is not ready for statewide implementation. While there is talk of a fourth trailer bill to the SAFE-T Act, no legislation has been read into the record.
Senate Republicans have continued to push for action on legislation they are sponsoring to help empower the criminal justice system to get violent criminals off of the streets, get illegal guns out of communities, and shore up mental health services.
Housing Assistance Program to help homeowners
The Illinois Homeowner Assistance Fund is now accepting applications from qualified homeowners to help them avoid mortgage default and foreclosure after experiencing a financial hardship related to the COVID-19 pandemic.
Eligible households may apply for grants of up to $60,000 for past-due mortgage payments, property taxes, property insurance and homeowner and/or condo association fees. Applications will be accepted athttps://www.illinoishousinghelp.org/ilhaf until Jan. 31, 2023.
Payments will be made directly to the mortgage servicer, taxing body or other eligible entity once a homeowner's application has been approved.
Capital grant program to help not-for-profit providers
A grant program will provide $15 million for capital improvement projects for facilities of eligible not-for-profit human services providers located in Illinois. The competitive program will make at least 60 grant awards ranging from $50,000 up to $250,000 to eligible organizations.
The application deadline is Dec. 30. Detailed funding opportunity information, application materials, and technical assistance are available at https://capitalgrant.tecsinc.com/  or by sending an email to CapitalGrant@tecsinc.com.
Senate Republicans' Veterans Day display at State Capitol Nov. 10-28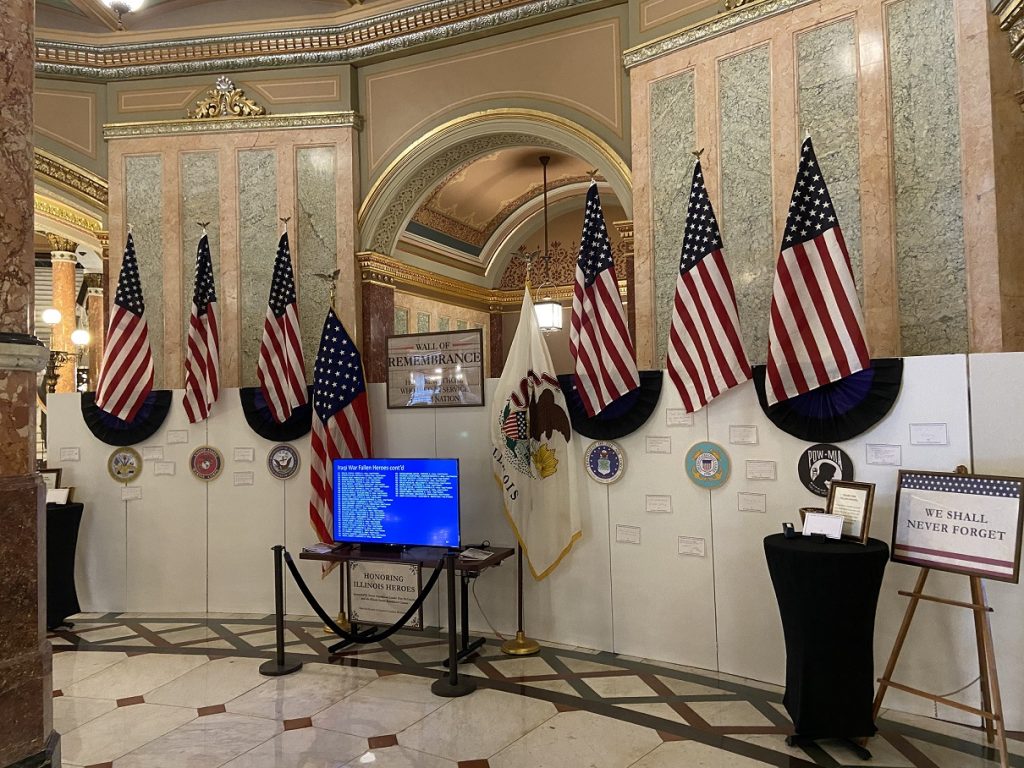 The Senate Republicans' annual "Honoring Those Who Served" display pays tribute to military service members with a video presentation and memorial wall in the Capitol. This year's display will be available for viewing from now until Nov. 28.
Families and loved ones of veterans were asked to submit a photo and information about the veteran's name, military branch, and any conflict served. Late entries will be added to the display daily through Nov. 28 and can be emailed to veteransday@sgop.ilga.gov. Submissions can also be mailed to Veterans Day Wall, 108 Statehouse, Springfield, IL, 62706.