The number of lawsuits filed against the SAFE-T Act continues to grow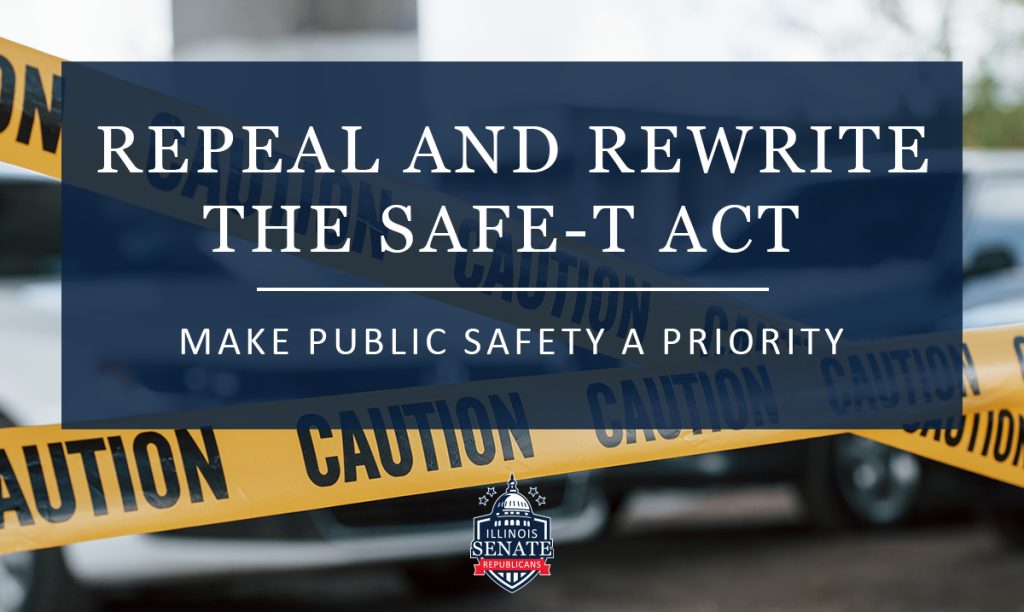 The number of state's attorneys and county sheriffs in Illinois filing lawsuits against the SAFE-T Act continues to increase each day, with more expected to follow suit. A growing number of municipal governing bodies have also joined together in officially stating their opposition.
A majority of these lawsuits claim the elimination of cash bail is unconstitutional, in part because it violates the rights of crime victims. Other suits argue the SAFE-T Act is too vague and needs to be further clarified or repealed altogether. This growing list is a mixture of both Republicans and Democrats statewide.
A newly launched website, www.StopTheSAFE-TAct.com, seeks to provide the public with information on the law's shortcomings and encourages people to take action in an effort to repeal the SAFE-T Act. As a reminder, I have a petition that allows Illinois residents to make their voices heard on the issue. You can access my petition here.
Shred Event and Prescription Drug Drop-Off Events Coming Soon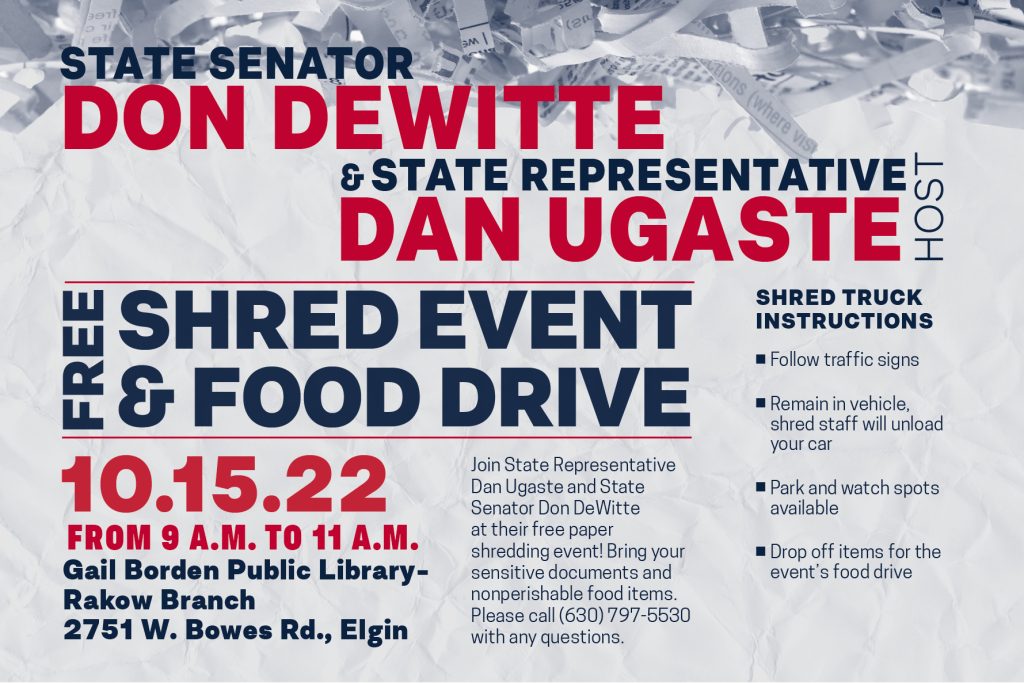 During the month of October, I am partnering with colleagues for two popular community outreach events:
Saturday, October 15, Free Document Shredding event and food collection drive with State Rep. Dan Ugaste: Representative Ugaste and I will be at the Gail Borden Public Library Rakow Branch, 2751 W. Bowes Road, Elgin, from 9:00-11:00 a.m. Residents are welcome to bring sensitive documents for shredding, and non-perishable food items that will be distributed to local food pantries. Visitors are asked to follow the traffic flow signs and remain in their vehicles while staff unloads their items. Those who want to watch their sensitive documents go through the shredder can park in a designated area with a view of the shred truck.


Saturday, October 29, Prescription Drug Drop-Off Event with Senate Minority Leader Dan McConchie: Leader McConchie and I will be co-hosting a prescription drug drop-off event from 10:00 a.m. until 2:00 p.m. at the Algonquin Police Department, 2200 Harnish Drive, in Algonquin. Prescription and over-the-counter medications for humans and pets will be accepted. Items that will NOT be accepted include needles/creams, liquid medications, and illegal substances.
The Illinois Office of Tourism releases new interactive 2022 fall colors trip planner
The Illinois Department of Tourism in partnership with the Illinois Department of Natural Resources (IDNR) has released a new fall interactive guide, "2022 Fall Colors Trip Planner."
The online trip planner includes an interactive color tracker, maps, and ways to track color changes by region to be utilized by both mobile and desktop users. There is also a place to share your own photos throughout the season using the hashtag #EnjoyIllinois. Additional features include a variety of fall travel trip itineraries of "must-visit" destinations. Included in the trip planner for this weekend, October 7-9 is the "Great Highwood Pumpkin Fest" in Highwood, Illinois, "Lincoln's New Salem Candlelight Walk" in Petersburg, and "Scarecrow Weekend 2022" in St. Charles.
Visit https://www.enjoyillinois.com/fall-colors-trip-planner/ for more information or to plan your next day-trip.
October is Breast Cancer Awareness Month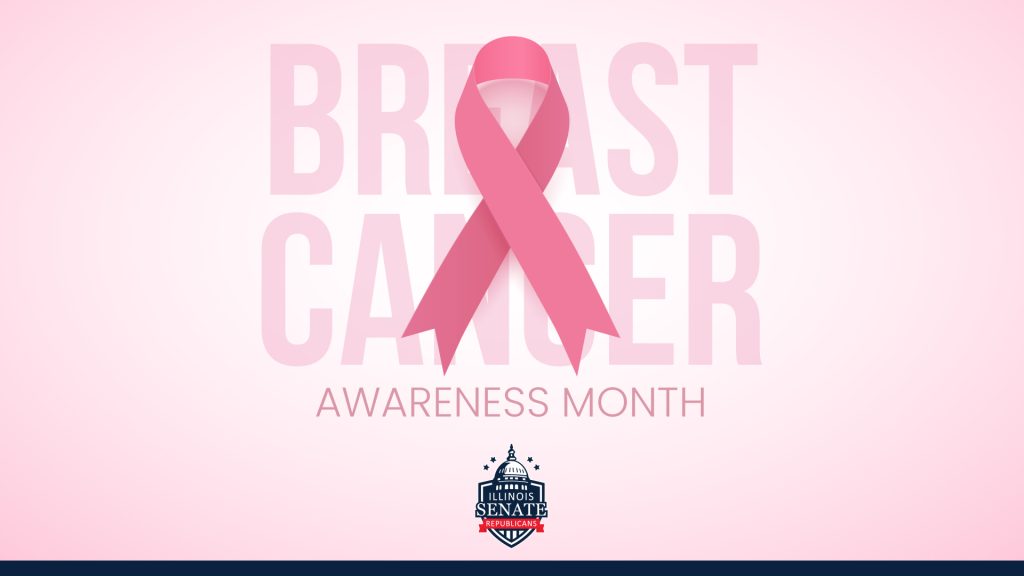 The month of October is designated as Breast Cancer Awareness Month and a great time to revisit available resources in Illinois. The Illinois Breast & Cervical Cancer Program (IBCCP) offers free mammograms, breast exams, pelvic exams, and PAP tests to eligible women. This program has been providing breast and cervical screenings to women since 1995.
Any women who are enrolled in the IBCCP and diagnosed with cancer through the program are eligible to receive treatment benefits. Eligibility requirements include living in Illinois, without insurance, and 35- to 46-years-old (younger women may be eligible in some cases). "Breast cancer is the most common form of cancer in women. However, if it is detected while still in its earlier stages, breast cancer can be successfully treated.
To enroll in IBCCP, women can call the Women's Health Line 888-522-1282 (800-547-0466 TTY).
October brings awareness to domestic violence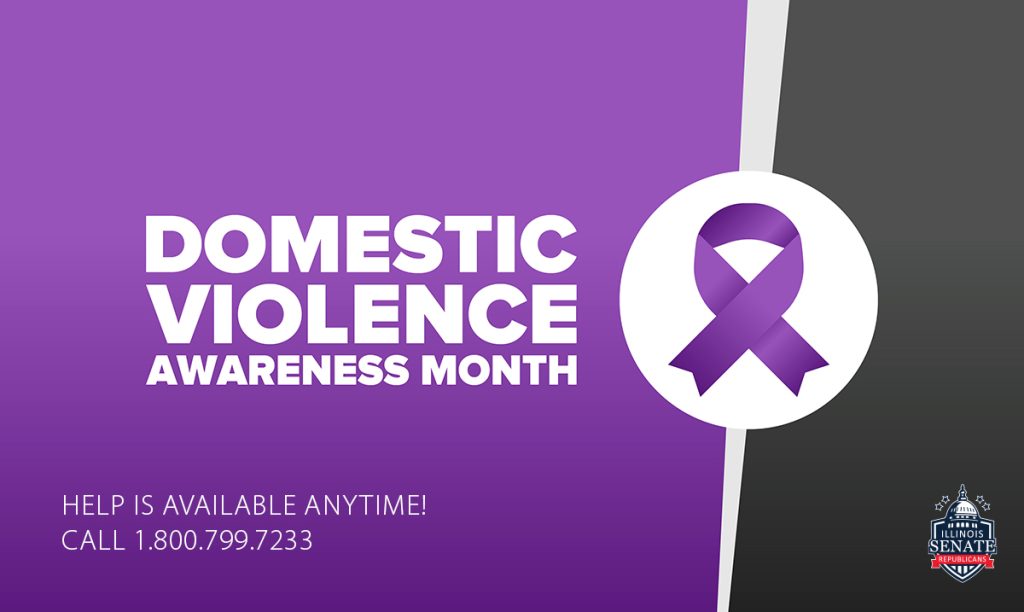 In addition to Breast Cancer Awareness Month, October is also Domestic Violence Awareness Month. Help is available to anyone experiencing domestic violence or fears violence may occur. If you or someone you know is experiencing domestic violence, there are advocates available 24/7 to offer support. Just call 1-800-799-7233.
Relationship abuse is more common than you may think, so please take the time to learn the warning signs by looking at this website: https://www.thehotline.org/…/domestic-abuse-warning-signs/
Again, help is available. I would encourage all of my constituents who use social media to post the advocate and support toll-free number and the link to domestic abuse warning signs.
State of Illinois announces the TRAIL (Total Retiree Advantage Illinois) Program open enrollment
Open enrollment will begin November 1st for the Total Retiree Advantage Illinois (TRAIL) Program and will go into place January 1, 2023. This program impacts State of Illinois retirees, annuitants, and survivors, and provides Medicare-eligible members and their covered dependents medical and prescription drug coverage.
Live TRAIL seminars and webinars are available to provide additional information to current or newly eligible individuals. Reservations are required to attend these in-person seminars and can be made by visiting aet.na/soirsvp or by calling 1-855-223-4807. Beginning November 1st, 2022, individuals interested in the program can go to MyBenefits.Illinois.Gov for more information.
TRAIL is replacing the retiree Medicare Advantage Prescription Drug (MAPD) Program from United Health Care as they switch contracts to Aetna PPO.