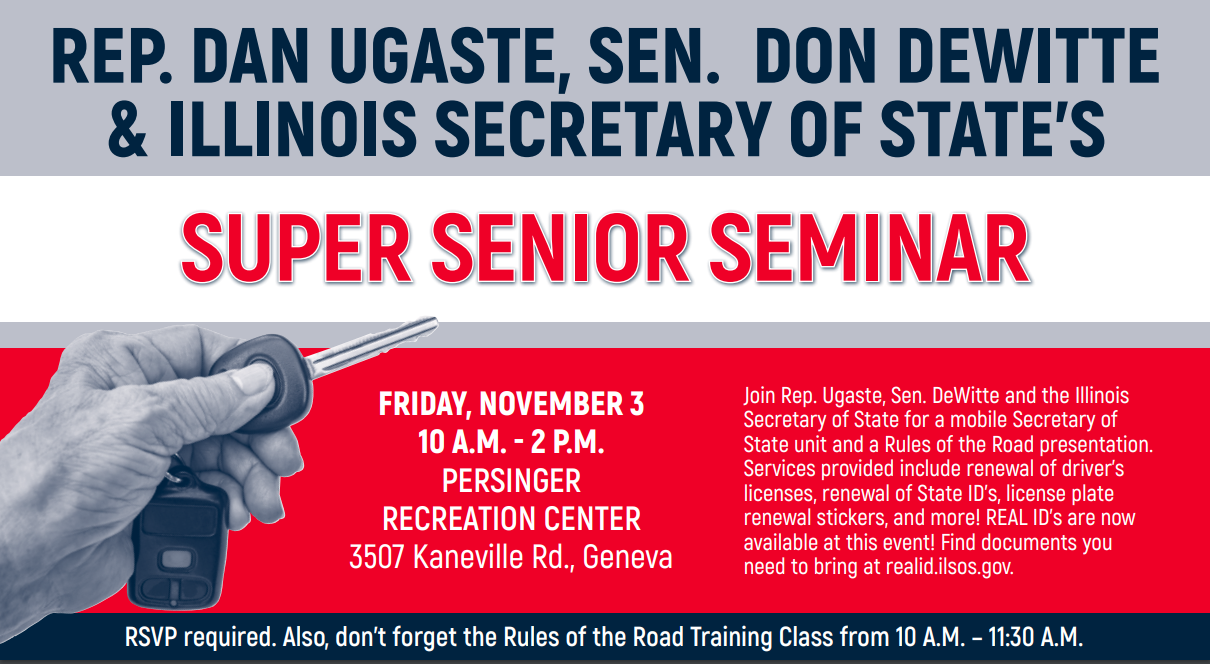 Super Senior Seminar
49
49 people viewed this event.
Join Senator DeWitte, Representative Ugaste, and the Illinois Secretary of State's Mobile DMV unit for on-site motor services, and for a Rules of the Road presentation for older drivers. The event takes place at the Persinger Recreation Center in Geneva. In addition to traditional driver's licenses and ID cards, REAL IDs can now be processed at this event! IMPORTANT: If obtaining a REAL ID, visit realid.ilsos.gov first to see the list of documents you must bring.
Note: The Rules of the Road Training Class is from 10:00 AM until 11:30 AM.
RSVPs are required for this event. To reserve your spot, please send an email to Lori at lyates@sgop.ilga.gov.