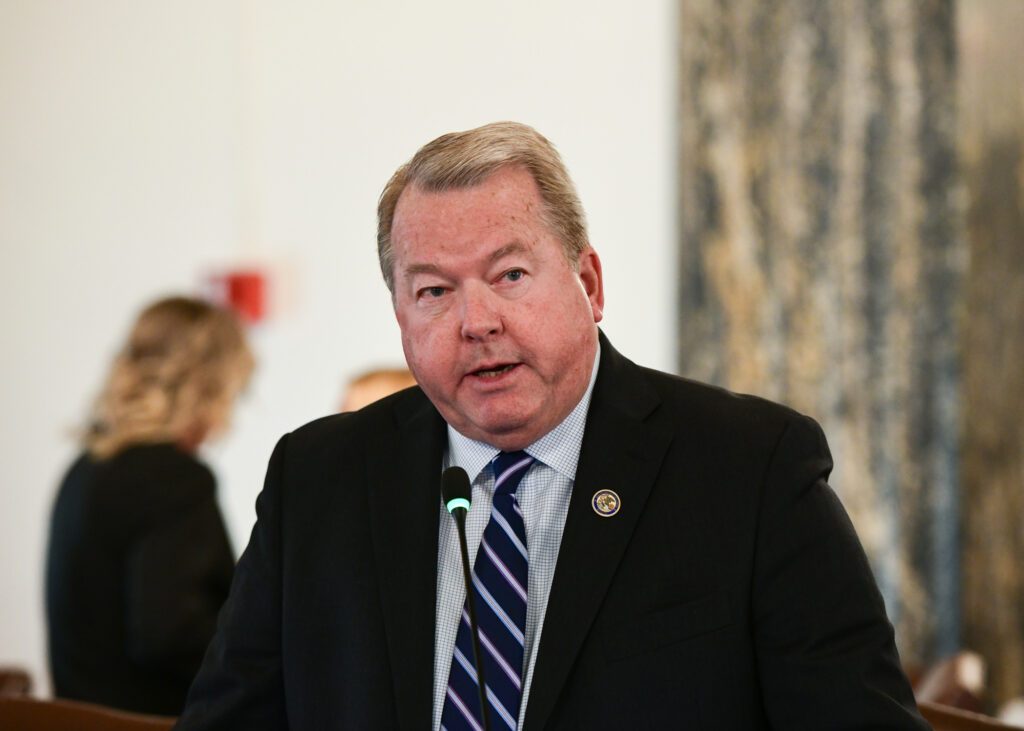 State Senator Don DeWitte (R-St. Charles) is pleased to announce that enough funds are included in the Fiscal Year 2024 budget to eliminate the need for a toll on the Longmeadow Parkway bridge in Kane County.
"This is a tremendous win for the people of Kane and southern McHenry Counties. I have fought for this money since I came to the Senate, and I'm thrilled to announce that $35 million over the last two budget years has been earmarked for Kane County to provide for the completion of the project and to eliminate the need for a toll," said DeWitte, one of two Senate Republican budgeteers who were involved in budget negotiations both years. "It was a true bipartisan success, with every Kane County legislator pushing for Longmeadow funding from the state. I was happy to do my part to keep that budget request on the front burner for Kane County."
The State budget included $17.5 million for Longmeadow Parkway in the FY 2023 budget, and another $17.5 million is included in the budget that just passed for FY 2024.
The construction of Longmeadow Parkway is in its final stages, with a ribbon cutting expected in 2024. The road and bridge will offer residents of Kane and southern McHenry County an additional method for crossing the Fox River and will go far in alleviating traffic snarls for commuters who must cross the River to get to and from work.
"Providing residents with an additional bridge across the Fox River has been a key element of my legislative agenda every year," added DeWitte. "I consider it a hallmark achievement and am extremely pleased to be able to deliver such a huge 'win' for my constituents."
According to DeWitte, the tolling issue for the bridge caused a great deal of controversy on the Kane County Board. Back when the decision was made to create Longmeadow Parkway, full funding had not been secured. When funding became elusive, a decision was made to add a toll to the bridge.
"Honestly, I think it was short-sighted to approve a massive transportation project and begin the work without knowing exactly how it would be financed, but I'm glad the legislators in this area were able to work collaboratively to secure the remaining capital," said DeWitte.