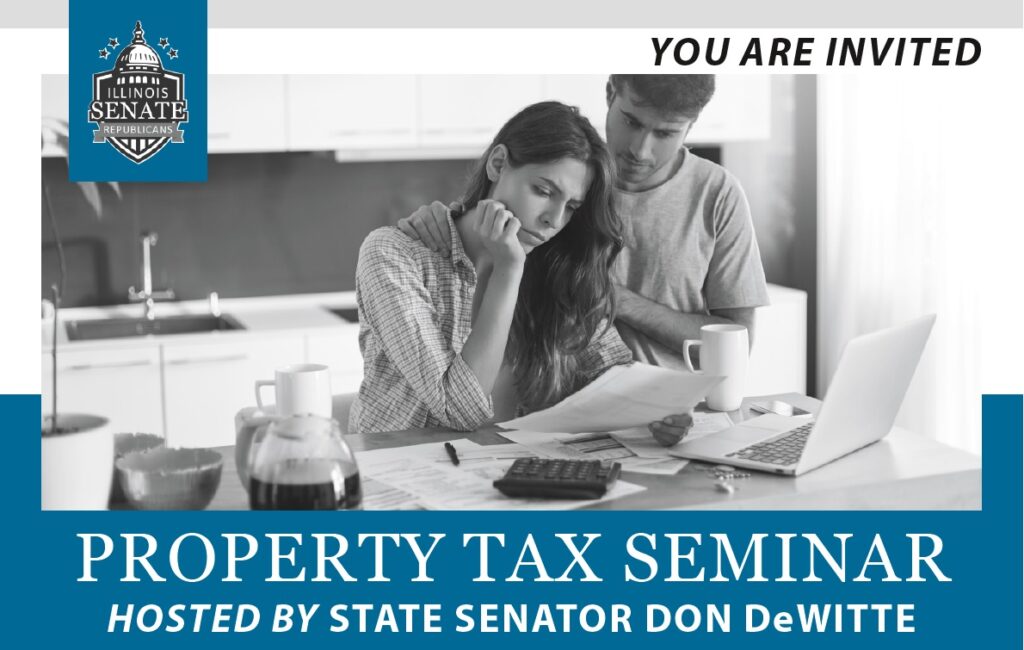 Citizens from Illinois' 33rd Senate District are invited to join State Senator Don DeWitte (R-St. Charles) and Kane County Supervisor of Assessments Mark Armstrong on Tuesday, June 6 for a free seminar on understanding the property tax assessment process and learning how to appeal property tax assessments. The event will be held from 6:30-7:30 PM at the St. Charles Public Library (Miller Haase Community Room), 1 South 6th Avenue, in St. Charles.
"At a time when many homeowners feel they are being taxed out of their homes, it is important that they understand the assessment process and know what remedies are available to them," said DeWitte. "It's my pleasure to partner with Mark Armstrong, a true expert in the field, to explain how tax bills are created and outline the process to follow if a taxpayer believes they are being over-assessed."
After a PowerPoint presentation, attendees will have an opportunity to participate in a question and answer session. Representatives of the County Assessor's Office will also be in attendance to help individual taxpayers with specific issues regarding their tax assessment. Attendees do not need to bring their tax bills or assessment statements.
For more information about this free event, please contact Hannah at hseaver@sgop.ilga.gov, or call Senator DeWitte's office at (847) 214-8245.