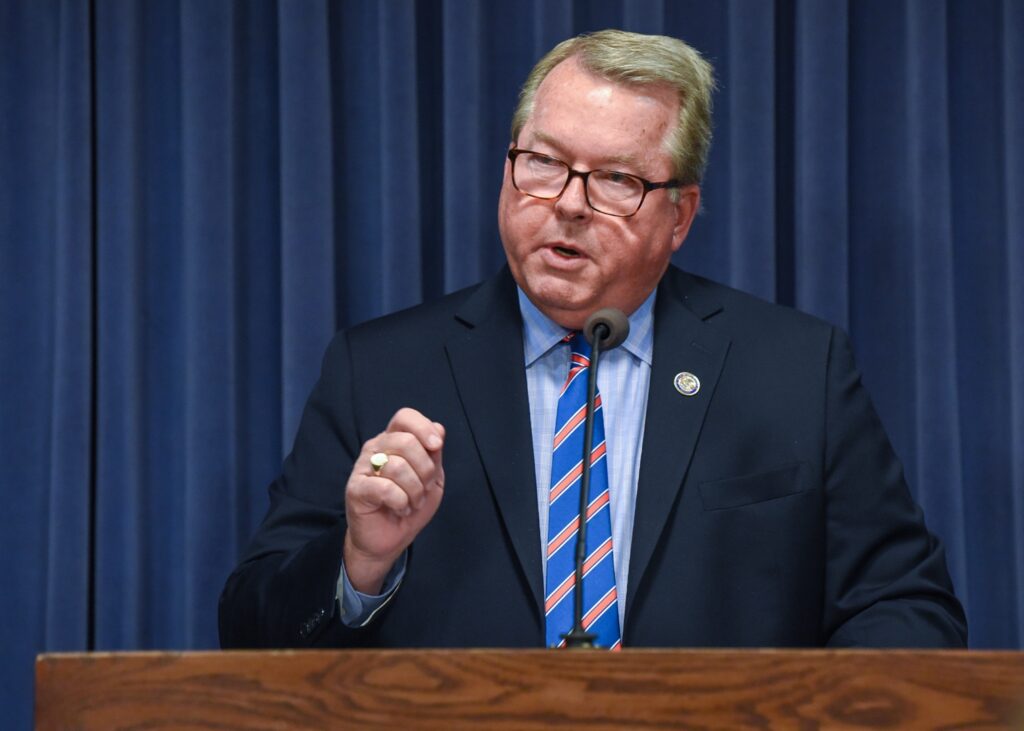 State Senator Donald DeWitte (R-St. Charles) was sworn into his second full term in the Illinois Senate Wednesday in a ceremony held at the Old Illinois State Capitol in Springfield. Senator DeWitte will continue to represent the 33rd District, which through the remapping process now includes portions of Kane, McHenry, and DuPage Counties.
"I am honored to continue serving the needs of those living in the 33rd District. I intend to carry forward the excellent services my office provides, and I look forward to meeting those who will become new constituents in the new map," said Sen. DeWitte. "Even though I did not face an opponent in the 2022 election, I am no less grateful to begin this new four-year term than I was when I was sworn into office four years ago after a contentious race."
Sen. DeWitte said he will continue to be a voice of reason in an often-divided Senate, and lists protecting business owners and taxpayers, promoting improved ethics and government transparency, improving transportation infrastructure, and pushing for more balance and Republican involvement in policy creation as priorities in the 103rd General Assembly."
"I feel I have made great strides since taking office in September of 2018, but there is much more work to be done to make our state a place Illinoisans are proud to call home," added DeWitte. "I'm ready to roll up my sleeves and reach across the aisle to find bipartisan solutions to our state's most pressing problems."
The DeWitte district office will remain in West Dundee, at 641 S. Eighth Street, and the Senator is considering opening a second office in the coming months in the southern area of the new 33rd District. The district office phone number will remain (847) 214-8245.