Senate to consider new energy bill on Monday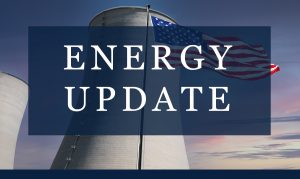 The Illinois Senate will be back in Springfield on Monday, Sept. 13 to consider a new version of a comprehensive energy bill. We will take action on legislation passed by the House of Representatives late in the evening on September 9.
Building off work done in the Senate the previous week, the proposal – now contained in Senate Bill 2408 – includes many of the same sweeping provisions from the original Senate legislation, Senate Bill 18.
I am 100% in support of a cleaner energy future for Illinois and I cannot discount that there are several positive components of the bill. I am especially pleased to know that nuclear plants in Northern Illinois will remain operational and that a significant investment is being made toward renewable energy. However, it is clear that the final legislation was drafted to placate labor unions and environmentalists, with absolutely no consideration whatsoever given to ratepayers. Furthermore, significant financial implications for communities that include St. Charles, Batavia, and Geneva, which are part of a co-op that purchases reliable energy at affordable costs from the Prairie State Coal Plant in Southern Illinois, were completely ignored in this bill.
I believe firmly that a path to carbon-free energy and increased renewables exists that does not create overt financial hardship for ratepayers and for municipalities in the Prairie State consortium. But in the end, and at the expense of these groups of normal Illinois residents, politics was the driving force behind the final bill language. Other concerns I have with this new energy package include:
Eliminates the use of fossil fuels with no plan to backfill that energy source so that black/brownouts can be prevented.
Creates the largest utility rate increase in Illinois history.
Closes the Prairie State Coal Plant seven years earlier than the date listed in SB 18. This places municipalities, including 3 in the 33rd District, on the hook for remaining debt service payments for energy they will not be receiving from Prairie State while having to also purchase energy from another source. The result will be a significant tax increase for residents in those communities.
Gives private companies the power to invoke eminent domain in nine counties, stretching from Pike County to Clark County, to build out new transmission lines. This is a dangerous precedent. Eminent domain laws are not meant to extend to private companies.
Gives nearly $700 million in ratepayer funds to bail out Exelon.
Excludes wind and solar from the same ethical standards that traditional energy must follow.
SB 2408 passed the House by a vote of 83 to 33.
Vaccine-or-test mandate deadline extended for schools
A new Executive Order issued by Gov. Pritzker gives schools two additional weeks to implement his COVID-19 vaccine-or-test mandate. Still, school administrators across the state are scrambling to meet the new Sept. 19 deadline.
On Aug. 26, Gov. Pritzker issued Executive Order 2021-20, which stated that all schools, public and private, must require teachers, staff, and administrators to either get vaccinated or be tested at least once a week. This order gave schools a deadline of Sept. 5 to implement a testing procedure for unvaccinated employees.
After school superintendents expressed grave concerns about the possibility of getting a testing process and system up and running in just 10 days, the Governor issued yet another Executive Order extending the deadline by two weeks.
SHIELD, the University of Illinois' COVID-19 saliva testing program, is available for schools to use; however, SHIELD has said that it takes up to six weeks to onboard schools into its program. School officials are also growing concerned that the Illinois State Board of Education has yet to issue guidance on the Governor's Executive Order, despite it being more than two weeks since the order was issued.
Mental health resources expanding for Illinois farmers
A pilot program started in 2019 is expanding to help farmers and their families facing stress-related mental health problems.
Announced during the highly anticipated annual Farm Progress Show, the Illinois Department of Agriculture shared that the Farm Family Resource Initiative pilot program, which currently serves six Illinois counties, will be expanded to all 102 counties throughout the state. The expansion was made possible through a $500,000 grant from the U.S. Department of Agriculture.
The expansion means farmers across the state will be able to connect with mental health providers and resources through a Farmer Assistance Helpline. The hotline is also expanding to include text and e-mail communication options.
The program is administered under the Southern Illinois University School of Medicine Center for Rural Health and Social Services Development. Famers and their families seeking assistance can call 1-833-FARM-SOS. The line is open 24 hours per day, seven days per week.
Weekend marks 20th anniversary of 9/11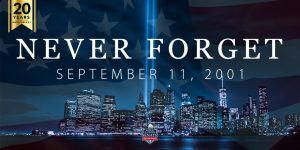 This Saturday, Sept. 11, 2021, marks the 20th anniversary of the 9/11 terrorist attacks on our country. It's hard to believe that it's been 20 years since we watched in horror as the two pillars of the World Trade Center came crashing to the ground, killing thousands of people. Images of billowing smoke and twisted steel are permanently stamped in my memory.
On that morning, I was at home getting ready to leave for work when I saw coverage of the first plane hitting the first tower. Stunned, I watched the news. As both towers ultimately crashed down taking thousands of innocent lives, I mourned the dead, including the brave first responders who ran toward the dangers while civilians tried to escape. Now, 20 years later, I still often think of all of the lives lost on that fateful day. We can never forget the brave men and women who ran selflessly into the wreckage, and the thousands of other senseless deaths that were taken at the hands of cowardly terrorists.
Now observed as Patriot Day, Sept. 11 serves as a yearly reminder to pay tribute to the victims, survivors, and first responders who were impacted on 9/11. The anniversary also serves as an opportunity to remember and appreciate the servicemen and women who dedicate their lives in service to their country, fighting for freedom and in defense of the American people.